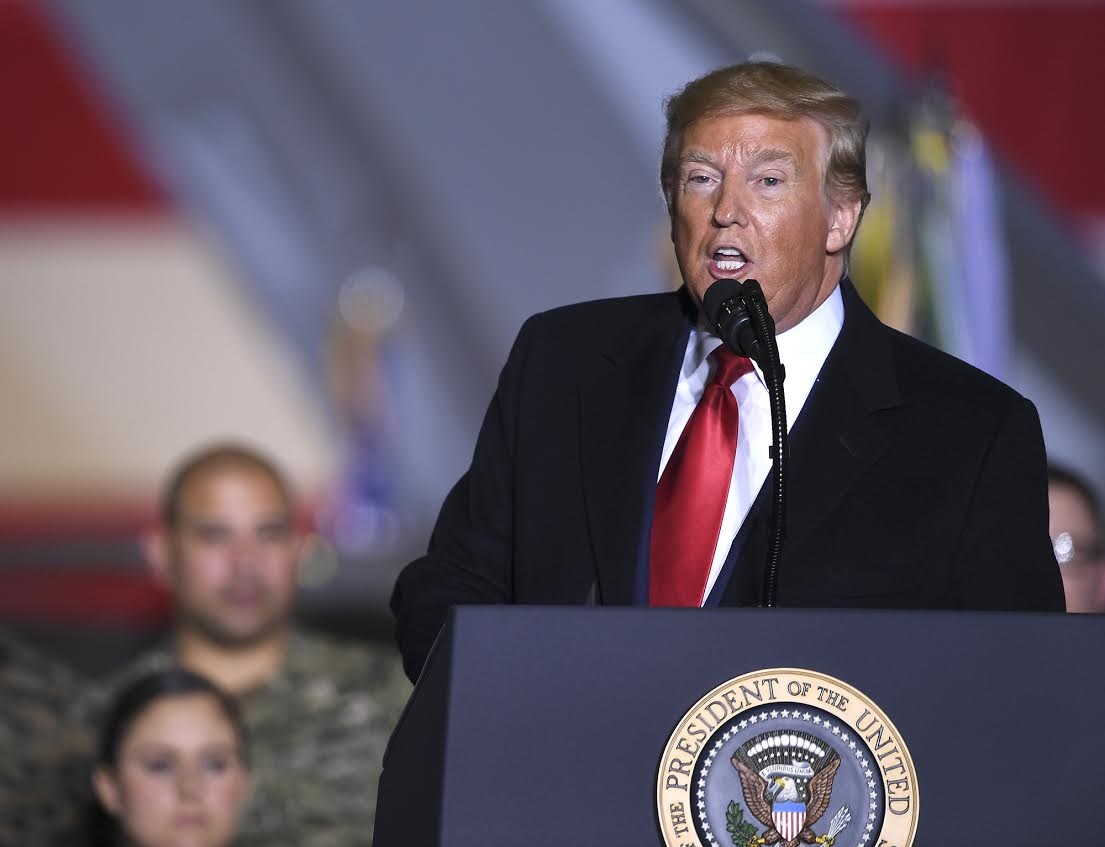 Today marks the first day of the Trump administration being in power. On the first day, we have already seen some changes to the white house website. The white house website instantly scrubbed off climate change, civil rights, LGBT, immigration, and healthcare pages. These pages are no longer available on the government website. Today also marks the day that one of the biggest protests that the country has seen in years takes place. The protest today is the Women's March on Washington. The first line of the protests mission, "The rhetoric of the past election cycle has insulted, demonized, and threatened many of us- immigrants of all statuses, Muslims and those of diverse religious faiths, people who identify as LGBTQIA, Native people, Black and Brown people, people with disabilities, survivors of sexual assault – and our communities are hurting and scared." Let's take a deeper look into why immigrants and families of immigrants in America are taking a stand today.
The following statements are taken from Donald Trump and Mike Pence's election website. Donald J. Trump's view on immigration is laid out in three different sections: Vision, 10 Point Plan to Put America First, and Key Issues.
Donald J. Trump's Vision
Trump's vision starts off by explaining he wants to prioritize the jobs, wages, and security of the American people. Establish new immigration controls to boost wages and to ensure that open jobs are offered to American workers first. He wants to protect the economic well-being of the lawful immigrants already living here by curbing uncontrolled foreign worker admissions. The administration will select immigrants based on their likelihood of success in the U.S. and their ability to be financially self-sufficient. Lastly, he wants to enforce the immigration laws of the United States and restore the Constitutional rule of law upon which America's prosperity and security depend. The Trump administration plan on making the American people first. They want to start curbing the uncontrolled foreign worker admissions, which they have planned to do with the H-1B visa. The admissions to America will be must stricter based on their financial status. Donald Trump has vowed to suspend immigration from regions that export terrorism, we are unsure when the suspension will end.
Donald J. Trump's 10 Point Plan to Put America First:
1. Begin working on an impenetrable physical wall on the southern border, on day one. Mexico will pay for the wall.
2. End catch-and-release. Under a Trump administration, anyone who illegally crosses the border will be detained until they are removed from our country.
3. Move criminal aliens out day one, in joint operations with local, state, and federal law enforcement. We will terminate the Obama administration's deadly, non-enforcement policies that allow thousands of criminal aliens to freely roam our streets.
4. End sanctuary cities.
5. Immediately terminate President Obama's two illegal executive amnesties. All immigration laws will be enforced – we will triple the number of ICE agents. Anyone who enters the U.S. illegally is subject to deportation. That is what it means to have laws and to have a country.
6. Suspend the issuance of visas to any place where adequate screening cannot occur, until proven and effective vetting mechanisms can be put into place.
7. Ensure that other countries take their people back when we order them deported.
8. Ensure that a biometric entry-exit visa tracking system is fully implemented at all land, air, and seaports.
9. Turn off the jobs and benefits magnet. Many immigrants come to the U.S. illegally in search of jobs, even though federal law prohibits the employment of illegal immigrants.
10. Reform legal immigration to serve the best interests of America and its workers, keeping immigration levels within historic norms.
Key Issues
Donald Trump lays out a few of his personal key issues with America's current immigration situation.
He believes that a huge issue is the number of illegal immigrants and non-citizens in American prisons.

The American taxpayers pay $300 billion a year on the current immigration policy.

There are at least 2 million convicted criminal aliens now inside the country.

Since 2013 alone, the Obama Administration has allowed 300,000 criminal aliens to return back into U.S. communities.

Between 9/11 and the end of 2014, at least 380 foreign-born individuals were convicted in terror cases inside the United States

In the last five years, we've admitted nearly 100,000 immigrants from Iraq and Afghanistan – in these two countries, according to Pew Research, a majority of residents say that the barbaric practice of honor killings against women is often or sometimes justified.

From the year 2008 through 2014, nearly 13,000 criminal aliens were released back into U.S. communities because their home countries would not take them back.

62 percent of households headed by illegal immigrants used some form of cash or non-cash welfare programs, like food stamps or housing assistance.

Nearly 1 million illegal immigrants, including nearly 200,000 with criminal convictions, had been ordered deported but remain at large.

Between 2013 and 2015, the Obama Administration released over 86,000 criminal aliens from custody. In 2015 alone, ICE freed 19,723 criminal aliens, who had 64,197 convictions among them. These included 8,234 violent convictions and 208 homicide convictions.
President Trump is a proponent of foreign investments in the U.S. Even his own businesses and projects have always used foreign money into the U.S. Trump's business Trump Bay Street, $50 million dollars were invested which created 1,000's of jobs for the U.S. citizens or permanent residents such as green cardholders.
Although these are all his intended immigration policies he wants to put into place now that he is the President of the United States, we are unsure how many will actually be enforced. Throughout the next four years, we will be evaluating and addressing the immigration policies that he will enforce on America.
Are you interested in immigrating to the US or Canada? 
If so, Contact VisaPlace today. All our cases are handled by competent and experienced immigration professionals who are affiliated with VisaPlace. These professionals consist of lawyers, licensed paralegals, and consultants who work for Niren and Associates an award-winning immigration firm that adheres to the highest standards of client service.
Ready for the next step? Book your 1 on 1 consultation now or call us at 1-888-317-5770.
Have a Question related to your Immigration Needs?
Click here to fill out the FREE Immigration Assessment form below and get a response within 24 hours to see if you're eligible.
The assessment form should take approximately 5-7 minutes to complete. We will get back to you within one business day to let you know if we are able to help.