Tips For A Successful Greencard Re-application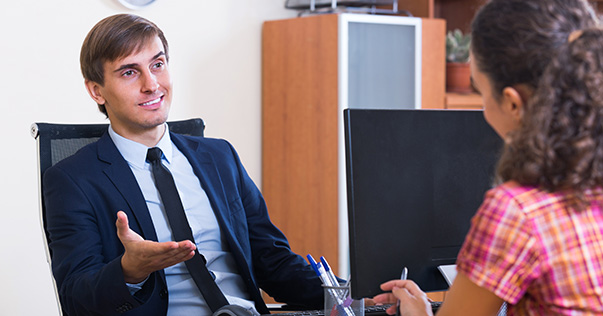 Green Cards for permanent residency provide visitors to the United States with the ability to live in the country as a permanent resident, giving them the ability to earn money and access government services similar to U.S. citizens.
However, you can run into issues any time that you're re-entering the United States, or if you don't fulfill basic obligations under Green Card requirements. If this happens, you'll need to re-apply through an appeals process. Understanding the specifics behind your denial and obtaining help will smooth the process, making it more likely for your re-application to succeed.
Understand Why You've Been Denied
Maintenance of Responsibilities
As a permanent resident with a Green Card, the United States expects you to perform duties that are part of a resident's responsibility. In addition to obeying the laws of the United States, you're expected to "support the democratic form of government", register with the Selective Service if between 18 and 25 and report your income and file taxes with the U.S. Internal Revenue Service. If you don't perform these maintenance responsibilities, you may find yourself experiencing problems with your Green Card status.
Extended Time Outside of the U.S.
When you successfully receive your Green Card, you have to make sure that you don't spend too much time outside the borders of the United States. Green card holders are allowed to exit and enter the country multiple times, as long as you're not planning to spend more than a year outside the United States.
If you haven't applied for a re-entry permit with the U.S. Citizenship and Immigration Service, and you stay outside the U.S. for more than a year, you may find yourself denied at the border. Extended re-entry permits allow you to usually stay outside the U.S. for up to two years before returning to the states.
However, whenever you leave the United States and attempt to re-enter, a U.S. Customs and Border Protection Officer will ascertain if you're eligible for re-entry, even if you return within the allotted period of time. The U.S. Citizenship and Immigration Services website notes that "if it is determined, however, that you did not intend to make the United States your permanent home, you will be found to have abandoned your permanent resident status."
This means that any time you leave and enter, your status will be reviewed. Border officers will look to see if you've maintained U.S. family and community ties. The officer will also question whether or not you've been maintaining employment and filing income taxes. Other issues the officer may consider are whether you have a driver's license, bank accounts and permanent mailing addresses within the United States.
If any of the aforementioned issues point to your stay in the United States as a temporary one, your re-entry with Green Card may be rejected.
Failure to Remove Conditional Permanent Residence
Those who have gained a green card through conditional permanent resident status need to file a petition to remove the conditions placed upon their permanent residency. Removal of conditional status can be petitioned due to marital reasons or for entrepreneurial reasons. Since conditional cards cannot be renewed, you need to remove the conditions for your green card to remain eligible after the two years. In terms of deadlines, you have to submit your petition to remove conditions 90 days prior to the card's expiration.
Failure to Present Green Card
According to United States law, "every alien, eighteen years of age and over, shall at all times carry with him and have in his personal possession any certificate of alien registration or alien registration receipt card issued to him… any alien who fails to comply with [these provisions] shall be guilty of a misdemeanor."
Technically, if you're within the U.S. under a Green Card, you need to be able to present your documents whenever asked. If you lose your documents and the U.S. government rejects your application for re-issuing your green card, you may not be able to re-apply.
Appealing Your Rejection: Recruit an Expert
Considering the complicated nature of U.S. immigration law, there are many reasons why you may have been denied. Sometimes, the rules and regulations that govern their system, including Green Card law, don't provide cut-and-dry rules. As a result, some of the laws are up to interpretation according to individual border agents.
When you've already been dealt a negative result for your green card re-application, focus on the reason for denial and concentrate on eliminating that as a barrier in the eyes of the U.S. government. Make sure to launch your appeal within 30 days of the decision, including all the necessary documentation that shows why the denial was made in error.
Get the Help You Need
Make sure you choose the right process according to your situation. If you're denied entry because the officer doesn't believe you have family links to the U.S., file the I-751, which is a petition to remove conditions on residence due to originally getting a condition green card due to nuptuals.
Our lawyers and their staff are experienced independent practitioners affiliated with registered law firms. They have been carefully selected by VisaPlace to help you based on their experience and client service approach in Canadian and U.S. immigration law.
Click here to book a 1 on 1 consultation.
The content and comments of this blog are not legal advise and and may not be accurate or complete. If you require legal advice, contact a licensed legal practitioner directly. If you post on this blog, you assume full responsibility for disclosing your identity to the public and VisaPlace nor its affiliates are not responsible for protecting your privacy nor your identity concerning your participation in our blog and you assume any risks in participating.
Customer Reviews
Visa place is the best!!! I use Yasmeen to do paperwork work for my mom to come to Canada and she was amazing. Very helpful and always reply to your email promptly. My experience was awesome everything was a success and I will recommend VISA PLACE to anyone who want quick and successful results. Thank to all the team at Visa Place but a special thank you to Yasmeen again.
Working with the team as VisaPlace and their trusted partners was an incredibly wonderful experience! The team is extremely knowledgeable, responsive and has the partnerships to get the job done in an efficient and timely manner. Will definitely call them again should I have more visa requirements, issues or questions!!
Spectacular experience. Completely smooth process, they were able to answer any of my questions any time and I had peace of mind throughout the application time, which was invaluable. I have recommended them to other friends looking for assistance with their applications, and will continue to do so. Worth every penny.