Immigration Lawyer Michael Niren Keynote Speaker Immigration Summit
Our own immigration lawyer Michael Niren will be a Keynote Speaker at the upcoming Immigration Summit in Moncton, New Brunswick on May 29 and 30 to discuss Canada's new Start-Up Visa program.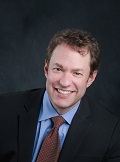 The Greater Moncton Immigration Summit will explore various questions such as what are the priorities and opportunities and what is working, as well as how immigration has progressed since the most recent Immigration Strategy, which was introduced five years ago.
The Summit is a public consultation process regarding immigration in the city and province, with a number of important speakers, stakeholders and members of the community in attendance.
The Start-Up visa program is a new program introduced by the government of Canada that is predicted to be the envy of other nations like the United States. Through this program, people who have great business plans and ideas will be able to pitch their ideas to investors, and upon securing investment will be able to immigrate to Canada.
Need information about the Start Up Visa Program?
If you are a Canadian VC, Angel Investor Group or someone who wants to immigrate to Canada as an Entrepreneur  contact us for assist with the new Start Up Visa program. We can assess your eligibility in applying for the program and determine what opportunities await you in Canada!