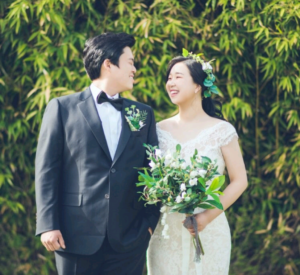 When someone marries a United States citizen or a United States green card holder (permanent resident) they are eligible to be sponsored by that citizen or permanent resident for a green card of their own.
There are multiple ways of doing this, but no matter which way you do so you need to be aware that this can be a very time-consuming, difficult and stressful application process.
Methods of applying to immigrate to the United States as a United States citizen spouse
Applicants who are outside of the United States will need to apply via their local United States consulate, while their spouse's application to sponsor their spouse will be forwarded to that consulate. In most cases the sponsored spouse will remain outside of the country while their application is processed.
Applicants who are currently inside of the United States legally can apply to change their status from temporary residency (like a work permit or visitor visa) to permanent residency while their spouse applies to sponsor them. In this case, you cannot leave the United States while your application is being processed unless you take steps in advance.
Determining which of these options can be right for you is a difficult task, and you may want to come to the United States or leave the United States during the application process and not be sure what you need to do before you can do so. For the best chance of success with your permanent residency application for the United States or your spousal sponsorship application, please contact our immigration law firm for assistance. We are available to assist you with all of your immigration needs, and we have helped countless people sponsor their spouses to come to Canada.