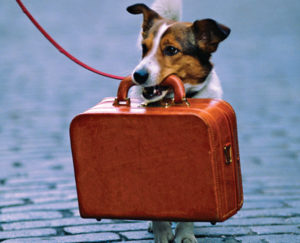 Although this isn't a largely spoken about topic many people don't know that dogs also have immigration standards that have to be met to enter the United States. Bringing your dog into the US can be a hassle as a variety of information must be provided to get your dog clearance to enter. Dog immigration is important to the United States so that diseases, sicknesses, or other dangerous possibilities don't enter the US. USDA APHIS Veterinary Services have animal health requirements related to bringing a pet dog into the United States from a foreign country. The best way to assure that the process of bringing a dog into the United States goes smoothly is to have a thorough understanding of protocol. If you have a difficult case with your dog you may want to speak with an immigration lawyer about bringing your dog into the country. Be sure to review these guidelines before intending on importing a dog into America so your loved one isn't left behind!
Requirements for Dogs Arriving in the United States
Whether returning or coming to the United States, your dog is required to be healthy and have proof of its rabies vaccination:
Dogs must be at least 3 months old to get the rabies vaccination.
If this is your dog's first rabies vaccination, you will have to wait 30 days before traveling to allow the vaccine to take effect.
If you're not sure or don't have proof your dog was vaccinated before, have your dog vaccinated; then wait 30 days before traveling.
If your adult dog's rabies booster is current, you can travel without waiting 30 days.
Your dog's rabies vaccination certificate must be valid for the duration of your trip.
The CDC (Centers for Disease Control) required that dogs must be healthy to enter the United States. Now, healthy is a blanket term so what exactly qualifies as "healthy"? Dogs may be denied entry if they look like they are sick with a communicable diseas or if proof of a valid rabies vaccination is not provided. If a dog looks sick at the port of entry into the US, an examination by a licensed veterinarian (at the owners expense) may be required.
Does My Dog Need a Rabies Vaccination to Enter the US?
You dog may not be required to have a rabies vaccination if it is from a "rabies-free country". The following regions with specific countries are considered rabies free for importation of dogs into the United States: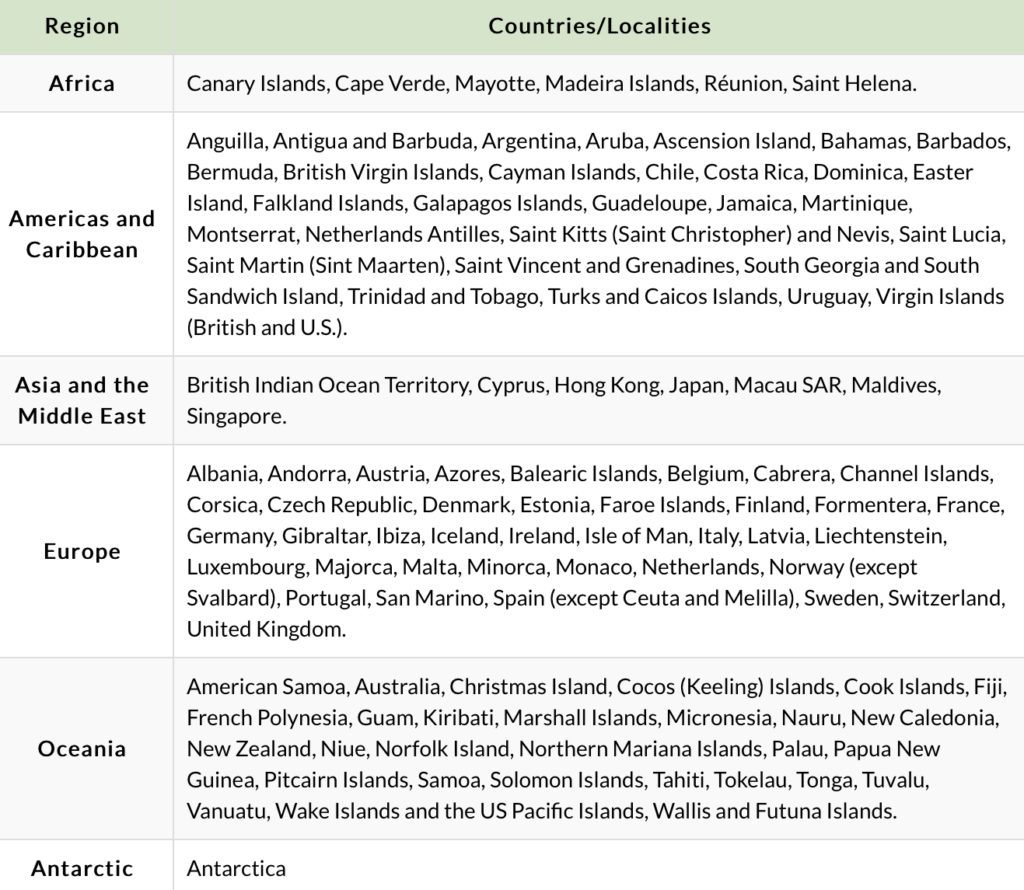 For all other countries, they are considered a rabies active country where all dogs exporting from them must have proof of rabies vaccination. Puppies must not be vaccinated against rabies before they're 3 months old. The youngest that a puppy can be imported into the United States is 4 months old. 
Dogs must be accompanied by a current, valid rabies vaccination certificate that includes the following information:
Name and address of owner
Breed, sex, age, color, markings, and other identifying information for the dog
Date of rabies vaccination and vaccine product information
Date the vaccination expires
Name, license number, address, and signature of veterinarian who administered the vaccination
These requirements apply to all dogs, including service animals such as guide dogs for the blind.
Frequently Asked Questions About Dog Immigration
Does my dog need a pet passport?
Safeguard your trip by securing all the necessary documentation for your dog, including a pet passport. Call the airline ahead of time to discuss travel plans, because some airlines allow pets to fly in the main cabin.
What is a pet passport?
A Pet Passport is a document that officially records information related to a specific animal, as part of that procedure. The effect is to drastically speed up and simplify travel with and transport of animals between member countries, compared to previous procedures, if the regulations are followed.
How much does it cost to bring my dog overseas into the US?
Alaska Airlines: They have a "Fur-st Class Care program" and charge $100 each way. The price is the same, whether your pet stays in the cabin with you or in baggage hold.
American Airlines: The fees vary, but it costs $125 per kennel to have your pet in the cabin. The fee is $200 per kennel in cargo.
Delta: They charge $125 each way for destinations in the U.S., Virgin Islands, Canada, or Puerto Rico. To Brazil, the charge is $75, and all other international flights are $200.
Frontier: They charge $75 each way, and you're limited to one pet per flight.
What is an unimmunized dog?
It takes 30 days for the first rabies vaccination to take effect and give full protection to your dog. Dogs must also be at least 3 months old before they're vaccinated. An unimmunized dog has either NOT been vaccinated or was first vaccinated when LESS than 3 months old or LESS than 30 days before arriving in the United States.
Adult dogs (15 months or older) are immunized if they have a record of previous and current rabies vaccinations. They are fully immunized after their booster vaccination and don't have to wait before traveling.
Unless an unimmunized dog is coming from a rabies-free country, you must apply for an unimmunized dog permit to bring your dog into the United States.
Are You Intersted in Immigrating to the US?
If so, Contact VisaPlace today. All our cases are handled by competent and experienced immigration professionals who are affiliated with VisaPlace. These professionals consist of lawyers, licensed paralegals and consultants who work for Niren and Associates an award winning immigration firm that adheres to the highest standards of client service.
Ready for the next step? Book your 1 on 1 consultation now or call us at 1-877-296-0874.
Have a Question related to your Immigration Needs?
Click here to fill out the FREE Immigration Assessment form below and get a response within 24 hours to see if you're eligible.
The assessment form should take approximately 5-7 minutes to complete. We will get back to you within one business day to let you know if we are able to help.