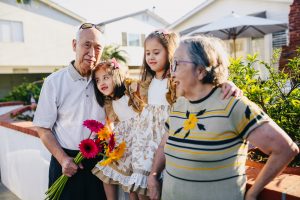 The IRCC has announced significant changes to the Parents and Grandparents Super Visa.
As of July 4, 2022, the length of stay for Super Visa holders in Canada will be expanded to five years per entrance.
People who presently hold a Super Visa can also obtain an extension of up to two years while in Canada. This implies that existing Super Visa holders can now stay in Canada for up to seven years in a row.
In the future, Canada's Immigration Minister will have the right to appoint foreign medical insurance providers to offer coverage to Super Visa applicants.
Super Visa holders can currently stay in Canada for up to two years each admission. The Super Visa is a multi-entry visa with a validity period of up to ten years.
Currently, only Canadian insurance carriers may provide the medical coverage required of Super Visa applicants. Immigration, Refugees, and Citizenship Canada (IRCC) has announced that more information would be released at a later date.
Kyle Seeback, a Conservative Party of Canada member, suggested these improvements in Bill C-242. The IRCC's news statement today indicates that the ruling Liberal Party of Canada supports the revisions and will vote in favor of Bill C-242, which is presently being debated in Parliament.
According to IRCC, roughly 17,000 Super Visas are issued in Canada each year.
Who Is Eligible for the Super Visa?
The Super Visa has been available as an option to the Parents and Grandparents Program for over a decade (PGP). The PGP provides permanent residence, but since it is so popular, the demand to sponsor significantly outnumbers the number of available slots. IRCC receives interest from over 200,000 sponsors each year but only allocates approximately 20,000 immigration places through the PGP. As a result, IRCC has temporarily opened expressions of interest for the PGP in recent years, followed by lotteries that grant invitations to apply for permanent residency under the PGP.
As a result, persons who pass a medical examination and present proof of private health insurance from an approved insurance provider are eligible for the Super Visa. This is done so that Super Visa holders can receive emergency health treatment in Canada without having to pay for it through Canadian taxpayers. Furthermore, host children or grandkids must fulfill the IRCC's income standards.
Are You Interested in Obtaining a Super Visa?
If so, Contact VisaPlace today. All our cases are handled by competent and experienced immigration professionals who are affiliated with VisaPlace. These professionals consist of lawyers, licensed paralegals, and consultants who work for VisaPlace Legal, an award-winning immigration firm that adheres to the highest standards of client service.
Ready for the next step? Book your 1-on-1 consultation now or call us at 1-888-317-5770.
Have a Question related to your Immigration Needs?
Fill out the FREE Immigration Assessment form and get a response within 24 hours to see if you're eligible.
The assessment form should take approximately 5-7 minutes to complete. We will get back to you within one business day to let you know if we are able to help.