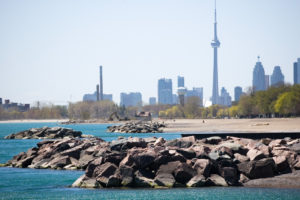 Do you want to immigrate to Toronto? Whether you want to obtain a study permit, a visitor visa, a work visa or even move to Toronto on a permanent basis, the immigration system is full of red tape that can make immigrating to a new place difficult and time consuming. However, if you hire a licensed immigration lawyer the process can go much more smoothly.
What to Look for When Shopping for Immigration Services in Toronto
An immigration lawyer is a service professional who knows the ins and outs of the immigration system in Canada and knows exactly what the
immigration officers who will be processing your case are looking for on your application and supporting documentation.
While there are many different types of immigration professionals available to help you, not all of them will be experienced in your type of immigration needs, nor will they have the knowledge and expertise to help you properly.
When shopping for immigration help in Toronto, finding out if your representative is formally authorized as an immigration consultant or an immigration lawyer is paramount.
Get the Edge with Experienced Immigration Services in Toronto
For example, increased security and regulations have led to increased processing times and have made it harder for people to demonstrate that they are eligible for the immigration stream they have chosen. Having experienced professional help in completing your application can make a huge difference in the outcome of your immigration process.
VisaPlace is an immigration law firm that has been in business for over 15 years, and our professionals have the knowledge and expertise to give you the edge you need. We've even won the Top Choice Award for Top Immigration Law Firm in Toronto for the three past years, as well as having been nominated for the same award again this year. We are the best immigration law firm in Toronto, and if you give us the chance we would love to prove this to you.
Are You Looking for an Immigration Law Firm in Toronto?
We are here to help you! To get started, fill out our FREE Online Assessment Form or Book a Consultation today!