Are You Thinking Of Migrating to NYC, New York, USA?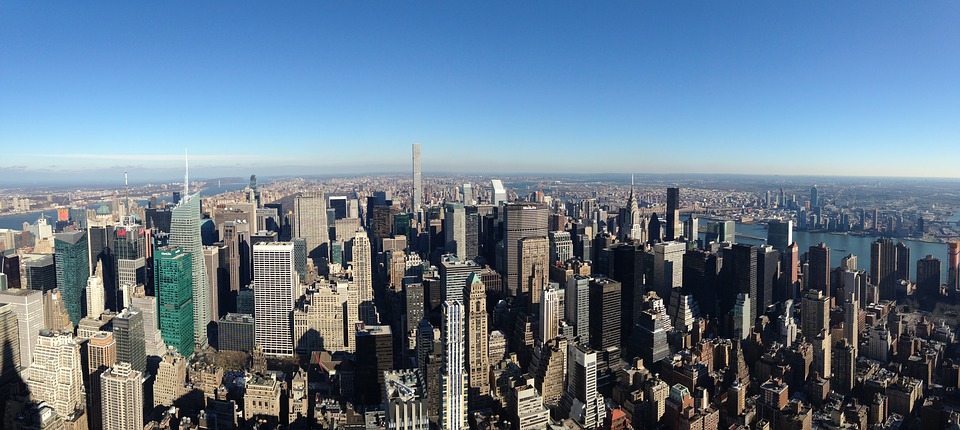 New York, New York in the United States is a wonderful place to migrate to. New York City is the capital and largest city of New York, USA, with a census area population of 8,244,910 as reported by the 2011 U.S. Census Bureau. The geography of New York City is characterized by its coastal position at the meeting of the Hudson River and the Atlantic Ocean in a naturally sheltered harbor.
"New York is the most immigrant-friendly city in the world." – New York City Mayor Michael Bloomberg
New York is the most populous city in the United States and the center of the New York Metropolitan Area, one of the most populous urban agglomerations in the world.
There Are HUGE Opportunities For New Immigrants to Migrate to New York City
Traditionally, New York has long been a working-class city. This makes an ideal situation for people from abroad who want to immigrate to NYC. Today, there are far fewer manufacturing workers than a generation or two ago, but many more service worker opportunities.
H-1B Program Could Be Your Ticket
The financial, insurance, health care, and real estate industries form the basis of New York's economy. The city is also the most important center for mass media, journalism and publishing in the United States, and is the preeminent arts center in the country. Creative industries such as new media, advertising, fashion, design and architecture account for a growing share of employment, with New York City possessing a strong competitive advantage in these industries.
If you have a job offer for a specialty occupation, perhaps in one of New York's top industries, the H1-B visa could be right for you. An H-1B Visa is a U.S. work permit that allows foreigners to work "specialty occupations" for U.S. employers. A previous skilled workers program had hit its quota in the US just days into the application period, as reported by the United States Citizenship and Immigration Services, prompting a lottery and signaling that companies feel confident enough to hire more foreign workers. The H-1B program has not reached its cap and offers the best opportunity for those looking to start a life in New York City.
Want An Assessment to Know If You Qualify to Migrate to New York City?
Our immigration lawyers have the knowledge to let you know if you will qualify to immigrate to New York City. Getting an assessment is easy, just contact us here and book an appointment that is convenient for you. We will ask you series of questions and will spend about 15-30 minutes in a virtual meeting to determine if this would be a good fit for you and your family.
How Our Immigration Lawyers Can Help
If you plan on migrating to New York, NY in the USA, then you'll want an immigration lawyer who knows the ins and outs of American immigration. Our firm has offices throughout North America, but our corporate office is in Toronto. Even though our main office is not located in New York, if you watch the video above you will quickly see we are able to help anyone in the world immigrate to New York.
Our immigration lawyers have over 30 years combined experience and have successfully processed thousands of US visa applications. We are fully confident we can help you with your immigration matter too! You can get in touch with us here.
Other Interesting Facts & Information About New York City
New York City has four different seasons – spring, summer, fall and winter. The temperatures can be very hot in the summer and very cold in the winter. You must plan your activities and your clothing around the temperatures so that you and your family remain safe and healthy. One of the major landmarks of New York City is the Chrysler Building, seen in the photo above on this page. You could also check out Time Square in Manhattan which hosts thousands of people (both local and tourist) passing through each and every day. New York City has a ton of fun activities any family can get involved in.
Once You Arrive in New York City
Once you arrive to New York City and get settled in your new home, you'll want to do the follow items:
When you work with our immigration law firm, we make sure we provide you with all the resources you'll need to settle properly in your new country. If you are interested in immigrating to New York City, be sure to contact our law firm to get an assessment of your case with one of our immigration experts.
Recent Reviews About Our Immigration Lawyers:
Ron T
"Hello Shabnam, Many thanks for your efforts in helping get Linda into the country. We had a fantastic reunion this weekend, and we are elated to be together again. We are now hopeful that things can stay this way. The customs officials gave her a bit of a hard time, and in the end seemed more concerned about her being a flight risk than they were about the DUI. But they let her in nonetheless. Your team has been absolutely wonderful with everything. I cant thank you girls enough!!!"

Gregg A.
"Hi Irene, Everything went pretty well. I got my E-1 visa last week and went to NYC immediately. Thank you so much. The visa is for two years. Best regards! "

Monica S.
"Hi Fadi, I received my TN1 status! The process was very seamless. The waiting time was about an hour. Once I was called up by the customs officer, they took a look at my documentation package and asked me to have a seat. I was called up again in about 10 minutes where I was told that I had received my TN1. There were absolutely no questions at all from their end, which I was very pleased about.I firmly believe that the documentation you put together was the key in me receiving my TN1 today with absolutely issues. Thank you very much for all of your help and prep!! All the best to you!"

Read more of our testimonials here
Niren and Associates Immigration Lawyers
244 5th Avenue #1864
USA
(212) 380-7808
Hours of operation:
By Appointment Only
Appointment required:
Yes
Customer Reviews
The team here is wonderful. They are so professional and capable of handling any immigration matters. I just received my Work Permit thanks to them. Thanks Alicea again for helping me! I highly highly recommend to try their services ❤❤
Money well spent! Very professional and thoughtful. I had a need to visit their office and was pleasantly surprised and was treated very cordially. My wife's work permit came in several months early as did her permanent residency. Thank you Lisa and Laura!
The agency is very capable and have a lot experience to handle USA immigration issues. My I -601 case was approved because of their help. I strongly recommend this wonderful agency.