2680 Matheson Boulevard East, Suite 102
Canada
(905) 281-7856
Hours of operation:
Mon-Fri: 9 am – 5 pm
Appointment required:
Yes
Are You Thinking Of Migrating to Mississauga, Ontario, Canada?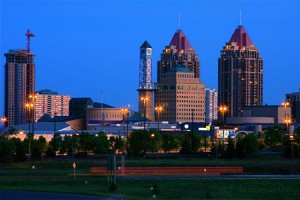 Mississauga is a Canadian city in Southern Ontario on the shores of Lake Ontario, located in the Regional Municipality of Peel, in the western part of the Greater Toronto Area (GTA). The city has a population of 713,443 as of the Canada 2011 Census, and is Canada's sixth-most populous municipality.
According to Mississauga's growth forecast, Mississauga's population will grow to 812,000 persons in 2031, an increase of 12.3 percent from 2008.
Ontario's Places to Grow Act, a program for growth and development that supports economic prosperity, plans for Mississauga to house more of the GTA's population boom in coming years.
Mississauga Is An Ideal Destination for Immigrants
One of Mississauga's greatest assets is the diversity of its residents. Mississauga is a vibrant city that is home to people of different ethnic and cultural backgrounds, including skilled immigrants with unique worldwide experiences. This richness of this diversity can be largely attributed to a long standing and growing trend in immigration. Currently, over one half of Mississauga's residents were born outside of Canada, and this number continues to grow. This makes an ideal situation for people from abroad who want to immigrate to Mississauga, especially through Skilled Worker Applications.
Ontario Provincial Nominee Program Could Be Your Ticket
Ontario has recently streamlined the PNP — making a simpler, supported path to their province for skilled immigrants. Improvements by the Ontario Provincial Nominee Program for Skilled Workers will help you and your family to quickly determine if you share the qualities that lead thousands of people from all over the world to successfully settle and make a new home in Mississauga.
Want An Assessment to Know If You Qualify to Migrate to Mississauga?
Our immigration lawyers have the knowledge to let you know if you will qualify to immigrate to Ontario. Getting an assessment is easy, just contact us here and book an appointment that is convenient for you. We will ask you series of questions and will spend about 15-30 minutes in a virtual meeting to determine if this would be a good fit for you and your family.
How Our Immigration Lawyers Can Help
If you plan on migrating to Mississauga, ON, Canada, then you'll want an immigration lawyer who knows the ins and outs of Canadian immigration. Our firm has offices throughout North America, but our corporate office is in Toronto. Even though our main office is not located in Mississauga, if you watch the video above you will quickly see we are able to help anyone in the world immigrate to Canada.
Our immigration lawyers have over 30 years combined experience and have successfully processed thousands of Canadian visa applications. We are fully confident we can help you with your immigration matter too! You can get in touch with us here.
Other Interesting Facts & Information About Mississauga:
Mississauga covers 288.42 square kilometres (111.36 sq mi) of land, fronting 13 kilometres (8.1 mi) of shoreline on Lake Ontario. Two major river valleys feed into the lake. The Credit River is by far the longest with the heaviest flow, dividing the western side of Mississauga from the central/eastern portions and entering the lake at the Port Credit harbour. The indented, mostly forested valley was inhabited by First Nation peoples long before European exploration of the area.
In 2006, with the help of Project for Public Spaces, the city started hosting "My Mississauga" summer festivities at its civic square. Some of the events included Senior's Day on Tuesday, Family Day on Wednesday, Vintage Car Thursdays, with the main events being the Canada Day celebration, Rotary Ribfest, and Beachfest. The city boasts one of the largest shopping malls in Canada called Square One Shopping Centre, which is surrounded by several bars and restaurants, as well as City Hall.
Once You Settle in Mississauga
Once you arrive in Ontario and get settled in your new home, you'll want to do the follow items:
When you work with our immigration law firm we make sure we provide you with all the resources you'll need to settle properly in your new country. If you are interested in immigrating to Mississauga, be sure to contact our law firm to get an assessment of your case with one of our immigration experts.
Recent Reviews About Our Immigration Lawyers:
Pat Koebel
"I wanted you to know that we are grateful for your help regarding Shannon's "TN" visa. She applied at the Sarnia border on Friday at about 3:30 P.M. The first decision was yes until they realized that Shannon had been denied at the Rainbow Bridge. They would not over-rule that decision until they realized that she had up-dated documents which provided further information. This is what saved her! Shannon flew to California on Saturday and started her new job today! We just wanted to say Thank You and felt this info might be useful in the future. Please tell Stacey we also appreciated her hard work. Thanks again."

Annie
"Just to let you know that I got the TN renewed last Friday. They also checked my fingerprints and took photos (I can't recall this in the prior years). The diplomas were the main thing. Thank you for all your help."

Allan
"How are you mate? I hope fine. Any case for your future clients just mention one of my clients Allan he never gave up and just for you Michael I've hit the jackpot "work-wise", I've found a good company and every thing fits. Pass that one on to Stacey give her my love, oh and I've still got that bottle of wine I promised it must be vintage now, but I'll be around soon, honest. If you or Stacey happen to be in the Hamilton area on the 21st July let me know it will be my one year anniversary, your work paid off, because I love it here."

Customer Reviews
The team here is wonderful. They are so professional and capable of handling any immigration matters. I just received my Work Permit thanks to them. Thanks Alicea again for helping me! I highly highly recommend to try their services ❤❤
Money well spent! Very professional and thoughtful. I had a need to visit their office and was pleasantly surprised and was treated very cordially. My wife's work permit came in several months early as did her permanent residency. Thank you Lisa and Laura!
The agency is very capable and have a lot experience to handle USA immigration issues. My I -601 case was approved because of their help. I strongly recommend this wonderful agency.