999 18th st Suite 3000
USA
(303) 217-8837
Hours of operation:
Mon-Fri: 9 am – 5 pm
Appointment required:
Yes
Are You Thinking Of Migrating to Denver, Colorado, USA?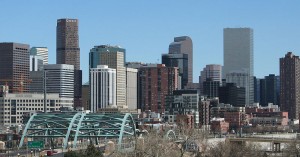 The City of Denver is the capital and largest city of the US state of Colorado. Denver is nicknamed the Mile-High City because its official elevation is exactly one mile above sea level, making it one of the highest major cities in the United States.
Metro Denver has a population of 2.7 million people, with a growth rate that has consistently outpaced the national rate every decade since the 1930s. By 2030, Metro Denver's population is anticipated to increase by nearly 50 percent to almost 3.9 million, with 800,000 new jobs being created.
"Denver is ready. Ready to turn challenges into opportunities for a brighter future; ready to jumpstart our economy; and ready for Denver to take its rightful place as one of the premier cities in the United States and around the globe." – Denver Mayor Michael B. Hancock
Denver is an Ideal Destination for Immigrants
Denver's economy, based partially on its geographic position and its connection to some of the major transportation systems of the country, is the 18th largest metro economy in the United States. Denver is home to many large employers such as EnCana, Halliburton, Lockheed Martin Corp., United Airlines, Kroger Co., and many more.
This is great news for newcomers who are looking for work, as the US Work Visa opportunities for skilled workers, entrepreneurs, investors, and other business people are plentiful.
USA Visa Procedures Have Been Made Easier for Canadians
Under the North American Free Trade Agreement (NAFTA), the doors have been opened for Canadians and businesses seeking to enter the US markets. As a result, TN Visa applications for Canadian businesses and professionals are now being accepted through a streamlined process.
Want An Assessment to Know If You Qualify to Migrate to Denver?
Our immigration lawyers have the knowledge to let you know if you will qualify to immigrate to Colorado. Getting an assessment is easy, just contact us here and book an appointment that is convenient for you. We will ask you series of questions and will spend about 15-30 minutes in a virtual meeting to determine if this would be a good fit for you and your family.
How Our Immigration Lawyers Can Help
If you plan on migrating to Denver, CO, USA, then you'll want an immigration lawyer who knows the ins and outs of American immigration. Our firm has offices throughout North America, but our corporate office is in Toronto. Even though our main office is not located in Denver, if you watch the video above you will quickly see we are able to help anyone in the world immigrate to Canada.
Our immigration lawyers have over 30 years combined experience and have successfully processed thousands of US visa applications. We are fully confident we can help you with your immigration matter too! You can get in touch with us here.
Other Interesting Facts & Information About Denver:
Locals named the frontier mining camp on the South Platte River "Denver" after Kansas Territorial Governor James Denver in hopes of gaining political favour. Unfortunately, Denver had retired by the time they named the town. In fact, Where Denver now stands, there were originally three separate towns, with three separate names. In 1859, the other names were dropped in return for a barrel of whiskey to be shared by all. (Fittingly, the first permanent structure in Denver was a saloon.)
Denver also has world class sports teams such as the Denver Broncos, which have advanced to the Super Bowl six times, and the Colorado Avalanche, a National Hockey League that has won two Stanley Cups.
Once You Settle in Colorado
Once you arrive in Denver and get settled in your new home, you'll want to do the follow items:
When you work with our immigration law firm we make sure we provide you with all the resources you'll need to settle properly in your new country. If you are interested in immigrating to Denver, be sure to contact our law firm to get an assessment of your case with one of our immigration experts.
Recent Reviews About Our Immigration Lawyers:
Pat Koebel
"Hi Michael,
I wanted you to know that we are grateful for your help regarding Shannon's "TN" visa. She applied at the Sarnia border on Friday at about 3:30 P.M. The first decision was yes until they realized that Shannon had been denied at the Rainbow Bridge. They would not over-rule that decision until they realized that she had up-dated documents which provided further information. This is what saved her! Shannon flew to California on Saturday and started her new job today! We just wanted to say Thank You and felt this info might be useful in the future. Please tell Stacey we also appreciated her hard work. Thanks again."

Katie M
"Dear Michael and Stacey,
I just wanted to thank you both so much for all your hard work this past week. I was granted my TN status at the 1,000 island port today. I really appreciate it, and I know that I couldn't have done it with you. Thanks again. Cheers from Alabama!"

T.S.
"Stacey, Mike,
Thank you for all of the hard work, and assistance you provided in putting together my TRP and Work Permit Applications. Honestly, I felt your services were worth every penny. I have no complaints. I cannot tell you how embarrassing it is to have these types of legal issues; I never imagined I would be in this type of situation. Again, thank you for your professional service, Outstanding!"

Customer Reviews
The team here is wonderful. They are so professional and capable of handling any immigration matters. I just received my Work Permit thanks to them. Thanks Alicea again for helping me! I highly highly recommend to try their services ❤❤
Money well spent! Very professional and thoughtful. I had a need to visit their office and was pleasantly surprised and was treated very cordially. My wife's work permit came in several months early as did her permanent residency. Thank you Lisa and Laura!
The agency is very capable and have a lot experience to handle USA immigration issues. My I -601 case was approved because of their help. I strongly recommend this wonderful agency.