Can I Request a Fast Appointment at the U.S. Consulate/Embassy?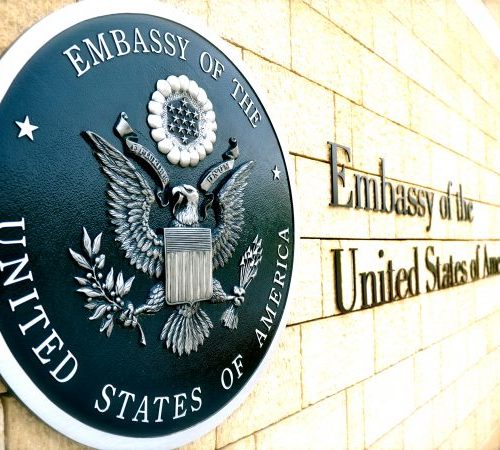 Many applicants who are required to attend US visa appointments at the U.S. Consulate/Embassy in Canada often ask "well, how soon can I get an appointment?" or "how long do I have to wait?"  These common questions all share a common answer.
The current waiting times vary depending on the location of the Consulate/Embassy. In general, it can take anywhere from 2-4 weeks before a non-immigrant visa appointment becomes available and approximately 6-8 weeks for an immigrant visa appointment. It is without a doubt that upon informing an applicant of these varied processing times, the next questions being asked or thought of is, "is there a way to get an earlier appointment?" or " can we try and get something sooner?" and the answer to these frequently asked questions is that it depends.
Although the Consulate/Embassy offers an expedited visa appointment services, there are compelling requirements that must be met and extenuating circumstances and factors but be carefully looked at. It is also important to note the burden of qualifying for any visa and expedited appointments, solely relies on the applicant
In order to request an expedited appointment, the applicant must be physically present in Canada and an appointment must already be scheduled through the CSC Visa Information website. Below is a guideline to assist an applicant in determining as to whether your request would likely merit a favorable consideration:
Medical Emergency: Travel to obtain emergency medical treatment in the United States, or to travel in support of another person receiving treatment. (Note: applicants must provide the name, relationship, place and description of the matter, and attending physician's contact information.)
Students/Exchange Students: Travel to return to the U.S. to attend classes or resume working in a timely manner. (Note: The I-20 or DS-2019 should show a start date that is earlier than the first available visa appointment.)
Emergency Business Travel: Travel to attend to a business matter where the travel requirement could not be predicted sufficiently in advance.
Family Emergency: Travel due to a family emergency, such as a death or illness of an immediate family member (mother, father, brother, sister, child, grandparent or grandchild) in the United States. (Note: applicants must provide the name, relationship, place and description of the matter, and attending physician or funeral home's contact information.)
A lost or stolen visa.
An unexpected visit that is of significant cultural, political, journalistic, or economic importance.
In all cases, the applicant will be expected to bring to the interview documentation which substantiates the emergency in addition to those forms and supporting documents normally required. How do I request an expedite appointment? Well, all requests must be in writing and sent via email or fax. The Consular section will strive to answer the request as expeditiously as possible. If the applicant's expedition request is accepted, the applicant should receive a phone call or e-mail response within 48 hours.
If the applicant does not receive an answer after 48 hours of having submitted the request this means that the expedition was not approved and the applicant will need to wait for the original appointment date.
Although the above guideline appears to be very narrow in terms of qualifying reasons to expedite a visa appointment, it still just a guideline and is not encompassing to all scenarios and an applicant's own circumstances. Further, what's just as important as following the procedure and preparing your request for an expedited appointment is ensuring your visa application is properly put together and that the requirements are met for a specific non-immigrant or immigrant visa.
If you are facing difficulties in the preparation of your visa application,  or are looking to see if you qualify for expedited visa appointments, or simply is unaware of where to begin, you should consult with a licensed immigration lawyer who can assist you in hopes of securing a positive outcome in your application process.
Do You Have Questions About Making an Appointment?
If so, Contact VisaPlace today. All our cases are handled by competent and experienced immigration professionals who are affiliated with VisaPlace. These professionals consist of lawyers, licensed paralegals and consultants who work for Niren and Associates an award winning immigration firm that adheres to the highest standards of client service.
Ready for the next step? Book your 1 on 1 consultation now or call us at 1-888-317-5770.
Have a Question related to your Immigration Needs?
Click here to fill out the FREE Immigration Assessment form below and get a response within 24 hours to see if you're eligible.
The assessment form should take approximately 5-7 minutes to complete. We will get back to you within one business day to let you know if we are able to help.
The content and comments of this blog are not legal advise and and may not be accurate or complete. If you require legal advice, contact a licensed legal practitioner directly. If you post on this blog, you assume full responsibility for disclosing your identity to the public and VisaPlace nor its affiliates are not responsible for protecting your privacy nor your identity concerning your participation in our blog and you assume any risks in participating.
Customer Reviews
I cannot thank VisaPlace enough for their help. I had an issue with my immigration work that I needed professional help with. The team did a stellar job in making my case and I am greatly indebted to them. I worked directly with Alicea. She was extremely professional and responsive! Even after building my case and submitting my application, she was always available to answer any questions or concerns I had for several months after. I highly recommend the team and would come back in future if I have to. Thank you!
Visaplace was able to get myself my Visa, as well as many of my employees. They made my dreams of living in the USA and starting a company come true. Their process is clean, simple, and affordable. Thank you to the whole team for your incredible work!
I just cannot praise this place enough, staff is extremely helpful, very knowledgeable, all my questions were answered elaborately and not once I was confused from the answer. They do their best to get back to you as quick as possible after you have asked a question, I can actually sit down and praise this place all day and still there will be a lot more left to praise about, Richard, Lisa, Alicea, Rania, Caroline, and everybody else, such a great staff! I am finally permanent resident! It was a long journey but patience and hard work with a good Immigration Law Firm is the key from my experience! I would strongly recommend this place, VisaPlace I thank you very much for making my dream come true, every penny spent was completely worth it.