The Naturalization Test: Language Test for US Immigration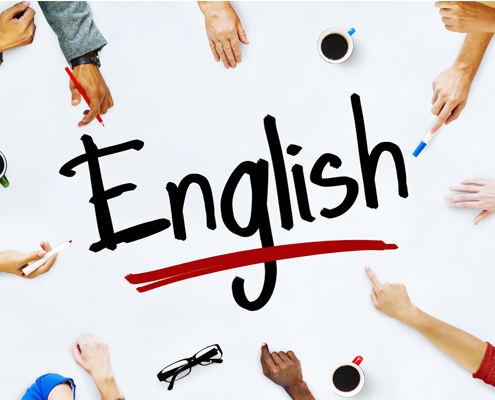 When you're attempting to become a U.S. Citizen, you will be required to pass the naturalization test. There are several pieces to the naturalization test: interview, civics test, and language test. The language test will assess your English skills in order to approve you for living in America as a citizen.
English Language Test
What is the US English Language Test?
The English test has three components: reading, writing, and speaking. Your ability to speak English will be determined by a USCIS Officer during your eligibility interview on Form N-400, Application for Naturalization. For the reading portion, you must read one out of three sentences correctly. For the writing test, you must write one out of three sentences correctly. Several study tools are available to help you prepare.
What Should I Score on the Language Test?
Speaking Section of Language Test
An applicant's verbal skills are determined by the applicant's answers to questions normally asked by USCIS Officers during the naturalization eligibility interview. USCIS Officers are required to repeat and rephrase questions until the Officer is satisfied that the applicant either fully understands the question or does not understand English. If the applicant generally understands and can respond meaningfully to questions relevant to the determination of eligibility, the applicant has demonstrated the ability to speak English.
Reading Section of the Language Test
To sufficiently demonstrate the ability to read in English, applicants must read one sentence, out of three sentences, in a manner suggesting to the USCIS Officer that the applicant appears to understand the meaning of the sentence. Once the applicant reads one of three sentences correctly, USCIS procedures require that the USCIS Officer will stop administering the reading test. Applicants shall not Be failed because of their accent when speaking English. A general description of how the reading test is scored follows:
Pass:
Reads one sentence without extended pauses
Reads all content words but may omit short words that do not interfere with meaning
May make pronunciation or intonation errors that do not interfere with meaning
Fail:
Does not read the sentence
Omits a content word or substitutes another word for a content word
Pauses for extended periods of time while reading the sentence
Makes pronunciation or intonation errors that interfere with meaning
Writing Section of the Language Test
To sufficiently demonstrate the ability to write in English, the applicant must write one sentence, out of three sentences, in a manner that would be understandable as written to the USCIS Officer. An applicant must not abbreviate any dictated word in the written sentence. Once the applicant writes one of three sentences correctly, USCIS procedures require that the USCIS Officer will stop administering the writing test. An applicant shall not be failed because of spelling, capitalization, or punctuation errors unless the errors would prevent understanding the meaning of the sentence. A general description of how the writing portion is scored follows:
Pass:
Has the same general meaning as the dictated sentence
May contain some grammatical, spelling, punctuation, or capitalization errors that do not interfere with meaning
May omit short words that do not interfere with meaning
Numbers may be spelling out or written as digits
Fail:
Writes nothing or only one or two isolated wor
dsIs completely illegible
Writes a different sentence or words
Written sentence does not communicate the meaning of the dictated sentence
Writes an abbreviation for a dictated word
How To Study for the English Language Test
The USCIS (United States Citizenship and Immigration Services) test is designed for people who are not native speakers of English. But the test questions assume that the people being tested for citizenship have a basic knowledge of English. As you prepare for the USCIS test, you should have two goals:
To improve your English
To learn about the history and government of the United States
Sample Questions to Test Your English
For the questions below please choose the best option to complete the sentence or conversation:
1. Can I park here?
A. Sorry, I did that.
B. It's the same place.
C. Only for half an hour
2. What color will you paint the children's bedroom?
A. I hope it was right.
B. We can't decide.
C. It wasn't very difficult.
3. I can't understand this email.
A. Would you like some help?
B. Don't you know?
C. I suppose you can.
4. I'd like two tickets for tomorrow night.
A. How much did you pay?
B. Afternoon and evening.
C. I'll just check for you.
5. Shall we go to the gym now?
A. I'm too tired.
B. It's very good.
C. Not at all.
Why Hire VisaPlace for your US Immigration Needs
Many of our clients are happy to relieve themselves of the frustrations of preparing paperwork and having to deal with government red-tape by hiring our professional team of immigration experts. We have literally helped thousands and thousands of people successfully immigrate to America, so they can visit, work, study or live, and we certainly can help you too! While no one can give you any guarantees, we are sure our years of experience can help increase your chances at receiving a positive outcome. Fill out our online assessment form.
The content and comments of this blog are not legal advise and and may not be accurate or complete. If you require legal advice, contact a licensed legal practitioner directly. If you post on this blog, you assume full responsibility for disclosing your identity to the public and VisaPlace nor its affiliates are not responsible for protecting your privacy nor your identity concerning your participation in our blog and you assume any risks in participating.
Customer Reviews
Migrating is a hard task for anyone. Finding a job is even harder. Once I got a job offer, things started moving rapidly. So, I called used VisaPlace (Niren and associates) to assist with the process. Rania and Richard deserve the utmost respect in getting the job done. They have been patient with me and some set backs. Very professional.! Hands down, money was well spent. Thanks Rania and Richard, you make an awesome team. You'll definitely have a repeat customer with me !! I was very impressed at how well they were organized and had a positive experience. Very good and professional work led to a successful outcome. I highly recommend using VisaPlace.
I'll like to say I had an awesome initial consultation with Rania Abboud. She was knowledgeable, made the initial process easy and understood my situation. I am excited and hopeful to continue consulting this company. You do a great job for immigrants. Also, Natalie Walcz was great, she handled my situation professionally. Great team. Definitely assets to your company.
Completely smooth process. Rania did a great job in my Canada work permit. The team is absolutely competent and knowledgeable. Alicea was so amazing and was able to answer any of my questions immediately. I had peace of mind throughout the application. I would recommend them to other friends looking for assistance with their applications.