Obama Leaves Behind a Mixed Immigration Legacy
Immigration News: The Immigration Legacy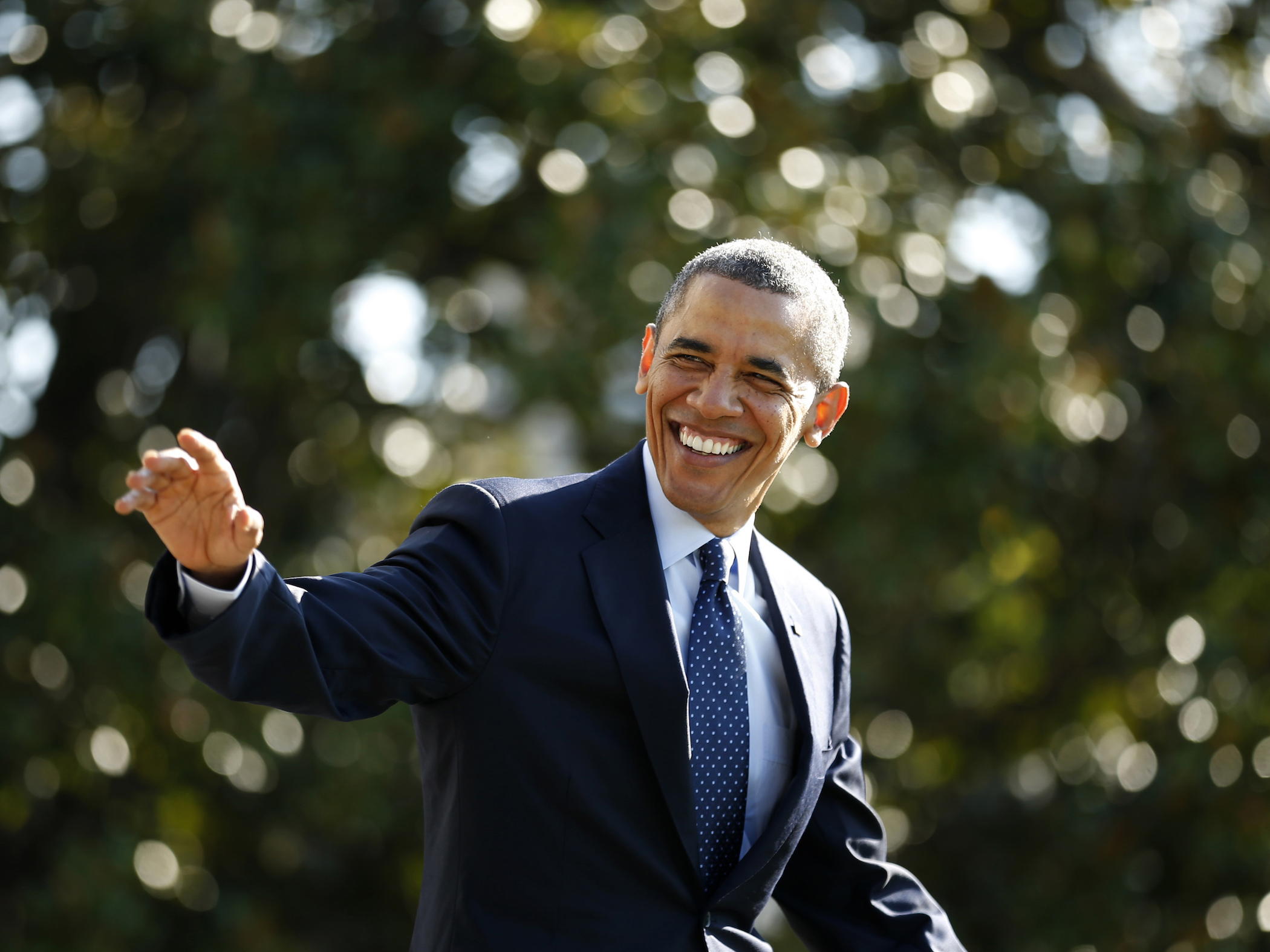 Just about two years ago President Obama won the reelection by a landslide with the help of the majority of the Latino vote. The president had extreme success of his Deferred Action for Childhood Arrivals, DACA, which opened up opportunities for thousands of undocumented immigrants who were brought to the U.S. as children.
Although it sounds like Obama was the voice of the immigrants and children of immigrants, his statistics for deportations say otherwise. The president of the National Council on La Raza (NCLR), Janet Marguia said "For us, this president has been the deporter-in-chief". The NCLR is one of the largest Latino advocacy groups in the United States, so this statement was somewhat shocking considering the past Latino support.
Obama had one of the most successful immigration movements by creating the DACA. This program gave over 800,000 young undocumented immigrants a lifeline with temporary work permits and protection from deportation. Although he did create many opportunities for these children, President Obama also has more deportation numbers than any other president. The President deported more than 2.8 million undocumented immigrants during his eight years as president. There are some people who have mixed feelings about these statistics such as the advocacy director for pro-immigrant group United We Dream.
The director, Greisa Martinez, stated "Even though we had millions of deportations, I recognize that my life has been radically different under an Obama administration, more than I had ever imagined." Martinez knows that although Obama had deportation numbers through the roof, he improved the lives of documented immigrants in America. The director, Martinez, did express her concern of president-elect Donald Trump. "There is a vast network of deportation structure that will now facilitate Trump's move to deport millions of people more," Martinez said.
Before the Obama term, Ronald Reagan was named the most pivotal president on immigration. In 1986, Reagan signed the Immigration Reform and Control Act, which granted amnesty to 2.7 million undocumented immigrants who had arrived in the U.S. before 1982, had a clean record and registered with the Selective Service. Then in 2014, Obama turned the table by building the DACA which changed the lives of undocumented immigrants in America. Cesar Vargas, an immigrant advocate who helped organize the Latino outreach for Senator Bernie Sanders explained that the "DACA, DAPA, all these efforts were a result from the pressure that came from the neighborhoods. President Obama did not wake up one day and decide to introduce DACA. He was pushed." Vargas is explaining that Obama had the support and cries of the immigrants to help protect them from deportation. This is why his eight year term is so complex.
Now when Obama's eight year term in office is coming to a close, he's leaving behind a very mixed legacy on immigration. He has been said to have the most political impact on immigration in the United States but yet leaving behind half-filled promises. We will how the DACA and the DAPA policies will hold up in Donald Trump's term.
Source: http://www.nbcnews.com/storyline/president-obama-the-legacy/obama-leaves-behind-mixed-legacy-immigration-n703656
The content and comments of this blog are not legal advise and and may not be accurate or complete. If you require legal advice, contact a licensed legal practitioner directly. If you post on this blog, you assume full responsibility for disclosing your identity to the public and VisaPlace nor its affiliates are not responsible for protecting your privacy nor your identity concerning your participation in our blog and you assume any risks in participating.
Customer Reviews
Great law firm with great staff. My lawyer Rania did a great job for my Canadian work permit and my daughters study permit. You are great in your work. And my Para Legal officer Alicea, you are just amazing. They did not rest until my job was promptly and properly done. Always there to answer my calls, reply my emails promptly. She tried her best and the results were amazing. I recommend visa place if you need the best immigration job. Many thanks to Rania and Alicea.
Great firm on top of their game. Worked with us til the end to ensure my parents visa was approved and guided us along the way in a professional manor. Natalie is awesome. Majority of our communications were via email, but the responses were immediate. I would greatly recommend this firm. Thank you for all your hard work and help. My family and I do really appreciate it.
I am grateful for the legal services that I got from Sanaa and Alicea of Visa Place. I was impressed by their client centered approach. Their professionalism involved their hearts and heads to work on my case. I cannot compare the time they spent on it with the money I paid. All they wanted was a fine final document. I also liked their prompt communication. They are really passionate about what they do.