Immigrating to the US to Start a Business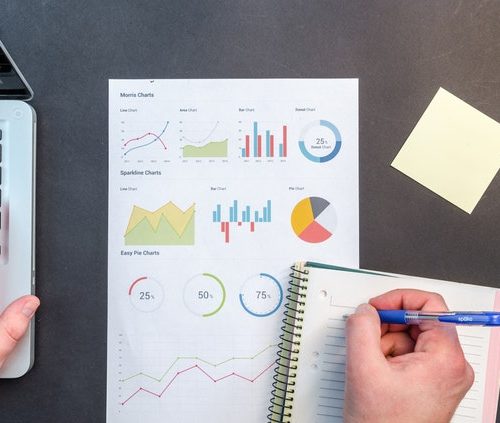 You're an entrepreneur, and there's no better place to start a business than in the land of freedom and plenty – the US.
At least, that's what many people think. However, the reality is more complicated. There are a number of visa categories available to people who want to start their own business, although most of those visas do not allow for immigration. Read on to learn more about the rules surrounding immigration for entrepreneurs.
Nonimmigrant Visas
The US has two categories of visas for entrepreneurs: those for nonimmigrants and those for immigrants. There are far more opportunities to obtain a nonimmigrant visa than an immigrant visa.
People who want to start a business in the US but aren't planning on immigrating there are eligible for several types of visas. There are three that are particularly relevant to entrepreneurs.
The first type is the B-1 Business Visitor visa. This visa allows you to travel to the US in order to secure funding for your business, negotiate a contract or attend meetings related to establishing a new venture in the US. You can stay in the US up to six months, although extensions are possible.
A second type of visa is the H-1B Specialty Occupation. This visa is for people who are planning on working at their business in an occupation that requires a bachelor's degree or higher, and you hold that degree. Scientists, mathematicians and engineers generally qualify for this visa. You can stay up to six years, although it's possible to receive an extension.
The third type of visa appropriate for entrepreneurs is the E-2 Treaty Investor. People who are eligible to apply for this visa are those who have invested a large amount of money in a new or existing US business. To qualify, you must be from a country that has a treaty of commerce with the US or a country designated by Congress as eligible for participation in this program. You can stay in the US for two years, and you can receive an extension in two-year increments.
Immigrant Visas
There are four types of employment-based immigrant visas for which entrepreneurs are eligible, although some of them have requirements that are so difficult to meet that only a handful of people will qualify for them.
The two most difficult visas to attain are the EB-1 Extraordinary Ability and the EB-2 Exceptional Ability. To qualify for these two visas, you must display abilities in the sciences, arts, business, education or athletics. The EB-1 visa requires that you have attained "sustained national or international acclaim and recognized achievements" in your field.
Requirements for the EB-2 Classification and National Interest Waiver are somewhat easier to meet. This visa has two categories: professionals with advanced degrees and individuals with exceptional abilities in the sciences, arts or business. Generally, you need to prove you have a job offer in order to obtain this visa, although you can petition to waive the labour certification if you believe it's in the national interest for you to immigrate to the US.
The fourth visa category is the EB-2 Advanced Degree Professional. You're eligible if you're a professional with a master's degree from the US or higher in your field, or you've earned the foreign equivalent of that degree. Don't have a master's degree? You might still qualify if you have a bachelor's or the equivalent in addition to five years of work experience in which you can demonstrate increasing responsibility.
Labour Certification
Another obstacle with which foreign entrepreneurs must contend is the US Department of Labor's (DOL) certification process. People who immigrate to the US because they've been offered a job must be certified by the DOL that they are not taking the position away from an American citizen. Although this situation doesn't apply to entrepreneurs, the regulations can still impact their visa applications.
Because entrepreneurs are coming to the US to establish their own business, they generally cannot apply for an employment-based visa as the second or third preference.
Immigration Limits
The US places an annual limit on the number of immigrants and nonimmigrants it allows into the country. So, even if you can prove you possess extraordinary abilities in your field, you still might not be able to enter the US as quickly as you would like.
Keep in mind that these limitations on immigration and visa issuance can also affect how long it takes to process your application. Patience is an important virtue to have during this time.
Immigration Lawyers
US Citizenship and Immigration Services (USCIS), the division of the US government which oversees the immigration process, advises people interested in immigrating to the US to consult an immigration lawyer.
Why does the USCIS make this recommendation? Applying for a visa to enter the US is a complicated process governed by many rules. Having an expert on your side is helpful in order to navigate the bureaucracy.
VisaPlace: Your US Immigration Law Experts
Are you interested in moving to the US to start your own business? Contact VisaPlace today.
Our lawyers and their staff are experienced independent practitioners affiliated with registered law firms. They have been carefully selected by VisaPlace to help you based on their experience and client service approach in Canadian and U.S. immigration law.
Click here to book a 1 on 1 consultation, or call us at 1-888-317-5770.
The content and comments of this blog are not legal advise and and may not be accurate or complete. If you require legal advice, contact a licensed legal practitioner directly. If you post on this blog, you assume full responsibility for disclosing your identity to the public and VisaPlace nor its affiliates are not responsible for protecting your privacy nor your identity concerning your participation in our blog and you assume any risks in participating.
Customer Reviews
I hired them for my study permit application! I had been denied twice and thanks to them the 3rd try was a success. Lisa Inspektor was my main contact. She is Very nice and polite. I strongly recommend you to go with them! The money you're gonna spend is gonna be worth it
I had an excellent experience working with Visa Place, communicating with them was very easy. I initially tried to navigate my immigration issue personally, but it was much more efficient allowing everything to be handled by the experts. Thank you so much Sarah, Lauren, Natasha, and Sukhi for all of your help!
Thanks to Alicea and Rania for their excellent service. This is the 2 nd time we are using them and they have always delivered successful results, even where other law firms has been unsuccessful. Alicea has been especially helpful and available to address all our concerns. She has an excellent work ethic. We will be using them again and always recommend them to our friends.