How To Sponsor a Caregiver In the USA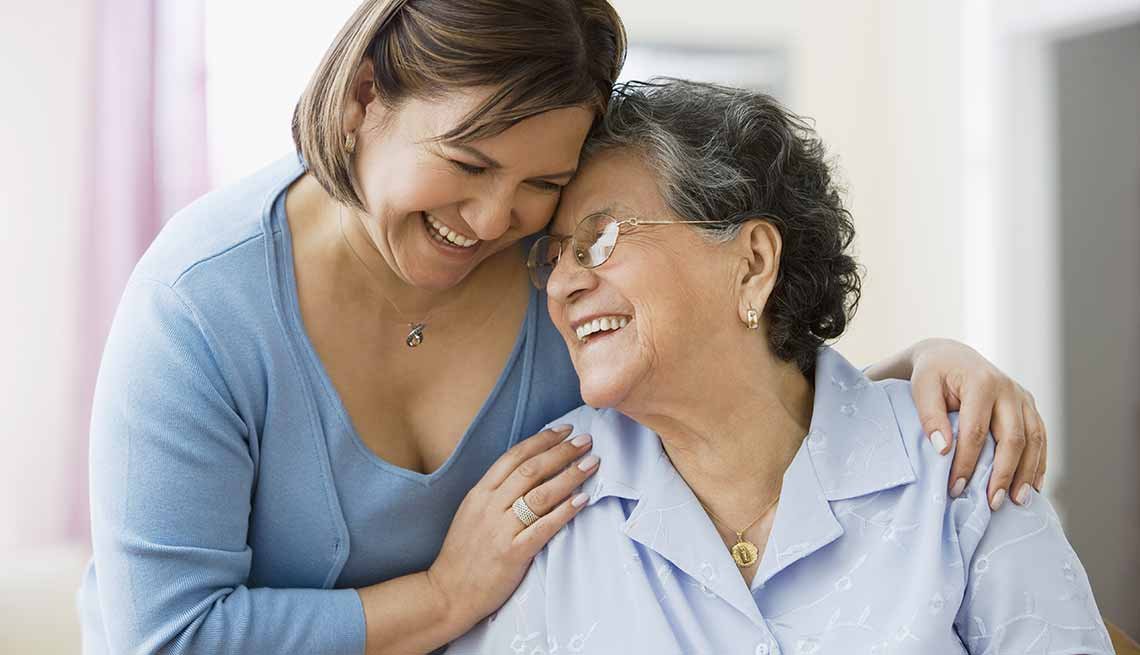 Many people find themselves in need of a caregiver, whether for themselves, their children, a parent, or a disabled relative. Meanwhile, in addition to the challenges of managing childcare when many families have both parents working, AARP reports an impending shortage of family caregivers, in a country where a significant portion of the population is approaching old age.
AARP states that "the supply of family caregivers is unlikely to keep pace with future demand," with the ratio of caregivers 45-64 to individuals in the "high-risk years of 80-plus" predicted to rise to 4 to 1 in 2030. As a result, more people are expected to require institutional care rather than care by family members.
If you are considering looking outside the United States for possible caregiver options, you can go about sponsoring a caregiver in a few different ways. Each visa option comes with advantages and disadvantages, but once you know the requirements, you will be better able to determine which is likely to work for your family. Here are two of the standard visas used to sponsor a caregiver.
J-1 Visa for Caregivers
This visa is helpful if you don't have a particular foreign caregiver you would like to employ. With this visa, a family finds a caregiver through the Au Pair program.
According to the website for The U.S. Department of State's Exchange Visitor Program, the program pairs program participants with a host family. The program participant works as an Au Pair for the household while studying abroad, providing "reliable and responsible childcare," while the host shows the au pair "everyday life with an American family."
The family does not sponsor the Au Pair directly. Instead, program sponsors are tasked with screening and selecting both the host family and the Au Pair. In addition to other duties, the sponsor provides the Au Pair with training in child development.
Au Pairs must be secondary school graduates (or the equivalent) 18-26 years old who can speak English. They must be interviewed in person in English by an "organizational representative" (who will provide a report to the host family) and pass a background investigation. They are expected to both study and work while in the United States. Au Pairs stay for 12 months, with the option to extend the visit by another six, nine, or 12 months.
Host families must be U.S. citizens or legal permanent residents who speak English fluently. In return for the assistance of the Au Pair offers, the family must provide a private room and board, a weekly stipend, and up to $500 toward the Au Pair's required academic work, as well as facilitate the requirement that the Au Pair is enrolled at and attend an accredited post-secondary institution. The program has specific requirements regarding minimum time off for the Au Pair and requires that the family include the Au Pair in "family meals, outings, holidays, and other events" whenever it is possible to do so.
H-2B Visa for Caregivers
This visa allows a family to sponsor a particular caregiver themselves, though the process is more complicated. As U.S. Citizenship and Immigration Services (USCIS) explains, the visa allows individual employers to hire foreign nationals to fill temporary nonagricultural jobs. In this case, the family sponsoring a caregiver would need to prove that there are not enough U.S. workers who can do the work and that hiring an employee through the H-2B program will not "adversely affect the wages and working conditions of similarly employed U.S. workers. The family must also show that their need for the caregiver's services or labor is temporary as well as provide a valid temporary labor certification from the U.S. Department of Labor (DOL).
USCIS states that there are three major steps to the process:
The petitioner (in this case, the family sponsoring the caregiver) submits a temporary labor certification application to DOL.
The applicant submits Form l-129 to USCIS.
 Prospective workers outside the U.S. apply for a visa (or admission to the United States in H-2B classification with CBP in cases where a permit is not required).
There is an annual cap of 66,000 H-2B visas (H-2B workers "identified as 'returning employees" are exempt). It is also important to check whether the caregiver you wish to employ is from a country on the H-2B Eligible Countries List.
Taxes and Witholding
When you have a live-in caregiver in your house, you're officially an employer. If your new employee wants you to withhold income tax, you can, but it's not mandatory. You must take out Social Security and Medicare if you pay him — as of 2014 — $1,900 or more. The total tax is 15.3 percent of wages, with you and your employee each paying half the amount. You may also have to take out for unemployment insurance. IRS Publication 926 provides full instructions for household employers.
If your live-in caregiver is watching over a child under 13, or a spouse or dependent who can't care for herself, you may qualify for a tax credit. The Child and Dependent Care credit is available if you need the caregiver's services to work or job-hunt. If you're married, both you and your spouse must need the service for those reasons. The largest possible credit is based on up to $3,000 worth of expenses if the caregiver watches one person or up to $6,000 for two or more. You multiply this dollar amount by a certain percentage based on our own income — between 20 and 35 percent — to calculate the actual credit.
We Can Help With Caregiver Sponsorship
Are you interested in immigrating to the U.S. or moving to Canada? Contact VisaPlace today.
All our cases are handled by competent and experienced immigration professionals who are affiliated with VisaPlace. These professionals consist of immigration lawyers, licensed paralegals, and consultants who work for Niren and Associates an award winning immigration firm that adheres to the highest standards of client service.
Click here to book a consultation with an immigration professional or fill out our FREE assessment, and we will get back to you within 24 hours.
The content and comments of this blog are not legal advise and and may not be accurate or complete. If you require legal advice, contact a licensed legal practitioner directly. If you post on this blog, you assume full responsibility for disclosing your identity to the public and VisaPlace nor its affiliates are not responsible for protecting your privacy nor your identity concerning your participation in our blog and you assume any risks in participating.
Customer Reviews
Visa place is the best!!! I use Yasmeen to do paperwork work for my mom to come to Canada and she was amazing. Very helpful and always reply to your email promptly. My experience was awesome everything was a success and I will recommend VISA PLACE to anyone who want quick and successful results. Thank to all the team at Visa Place but a special thank you to Yasmeen again.
Working with the team as VisaPlace and their trusted partners was an incredibly wonderful experience! The team is extremely knowledgeable, responsive and has the partnerships to get the job done in an efficient and timely manner. Will definitely call them again should I have more visa requirements, issues or questions!!
Spectacular experience. Completely smooth process, they were able to answer any of my questions any time and I had peace of mind throughout the application time, which was invaluable. I have recommended them to other friends looking for assistance with their applications, and will continue to do so. Worth every penny.