Business Investor Stream: Manitoba PNP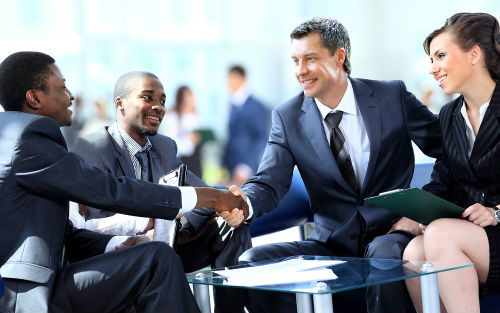 The Business Investor Stream (BIS) allows Manitoba to recruit and nominate qualified business investors and entrepreneurs from around the world who have the intent and ability to start or purchase businesses in Manitoba.
There are two pathways:
The Entrepreneur Pathway for applicants seeking to open a business in Manitoba; and
The Farm Investor Pathway for those intending to establish and operate a farm operation in rural Manitoba.
The renewed BIS will ensure that all business nominees invest in businesses that create jobs for Manitoba and contribute to the Manitoba economy.
Note: All dollar values are in Canadian Dollars (CAD).
Entrepreneur Pathway
The renewed Entrepreneur Pathway replaces the previous MPNP-B stream. It allows Manitoba to recruit and nominate qualified business people from around the world who have the intent and ability to move to Manitoba and establish, purchase a business or become partners in an existing business within the first 24 months of arrival in Canada on a temporary work permit. Applicants are no longer required to submit a deposit of $100,000 to the Manitoba Government.
Business Investor Stream – Entrepreneur Pathway
Criterion
Minimum Requirement
Business Experience

Minimum of three years of full time work experience in the past five years either as an active business owner or working in a senior management role of a successful business.Business owners are given higher points in comparison to senior managers.

Business owners must have at least 33 1/3% ownership to qualify for points.

Official Languages Proficiency
Minimum CLB/NCLC 5
Education
Minimum Canadian high school certificate equivalent
Age
No minimum or maximum age; however, ranking points are allocated to candidates 25 to 49 years of age.
Business Investment
Minimum investment is $250,000 for businesses situated in the Manitoba Capital Region.Minimum investment is $150,000 if a business is situated outside of the Manitoba Capital Region.

Business Investment must be made in an eligible business as defined by the MPNP.

The proposed business must create or maintain at least one job for a Canadian Citizen or a Permanent Resident in Manitoba (excluding owners of the business and/or their close relatives).

Business Research Visit
A Business Plan is required and is an integral part of the application.A business research visit allows the applicant to conduct extensive research of their future business investment or proposal. The Business Research Visit must be conducted no more than one year prior to the submission of your EOI.
Adaptability
Points will be allocated to you if:

Your spouse has CLB/NCLC 5 or higher;
You or your spouse have CLB/NCLC 5 or higher in the Second Official Language;
You or your spouse or common-law partner have a close relative currently residing in Manitoba for more than one year;
Your child is enrolled in an accredited Manitoba educational institution and is actively pursuing academic, professional or vocational training on a full-time basis for at least six months prior to the date of submission of EOI; and/or
You or your accompanying spouse or common-law partner have completed a program of full-time study for at least one year at a post-secondary institution in Manitoba. You or your accompanying spouse or common-law partner must have done this after you turned 17 years old and with a valid study permit;
OR
You or your accompanying spouse or common-law partner have completed at least six months of continuous full time employment in Manitoba. A letter of reference from the employer and a copy of the work permit must be provided.

Net Worth
Minimum of $500,000Your personal net worth will be verified by a third-party supplier approved by the MPNP. A verification report, along with the application, must be submitted to the MPNP within 120 days of receiving your LAA.
Business Performance Agreement
After an application is approved, a Business Performance Agreement (BPA) must be signed prior to the MPNP issuing you a letter of support for applying for a work permit.
Farm Investor Pathway
The renewed Farm Investor Pathway (FIP) replaces the previous Farm Strategic Recruitment Initiative. The Pathway is for individuals with proven farm business experience, sufficient available capital to invest, and who intend to establish and operate a farm operation in rural Manitoba.
It is expected that successful applicants of the FIP will establish a farm business in rural Manitoba producing primary products that is consistent with the province's current farm industry. The type of operation and investment must correlate with Provincial statistics and be relevant to Manitoba's farm industry. Agri-business operations not producing primary products may qualify under the Entrepreneur Pathway.
Business Investor Stream – Farm Investor Pathway
Criterion
Minimum Requirement
Farm Business Experience
Minimum of three years farm ownership and operation experience supported by verifiable documents.
Official Languages Proficiency
The Farm Investor Pathway (FIP) recognizes language capabilities in either of Canada's two official languages are an important adaptability skill that will accelerate your ability to become economically established in rural Manitoba.If you are invited to attend a FIP interview, you will be required to conduct the interview in either French or English.
Farm Business Investment
At least $300,000. You are expected to establish a farming business in rural Manitoba.Farm business investments must be in eligible tangible assets as defined by the MPNP.

A farm business plan is required and is an integral part of the application.

Investments into a farm business operated primarily for the purposes of deriving passive investment income or speculative purposes are not eligible.

Farm Business Research Visit
You must conduct a Farm Business Research Visit to Manitoba.
Farm Business Activities
A farm business entity should have ongoing and recurring business activities in rural Manitoba.You are required to live on the farm and actively participate in the management of the farm business on an ongoing basis from within Manitoba.

The farm business must be in active primary agriculture production and economically viable.

The MPNP requires you to conduct value-added farm business activities in Manitoba. Purely speculative activities or the use of third-party farm managers are not eligible under the MPNP.

Economic Establishment Adaptability
You must demonstrate adaptability, specifically relating to practical farming skills, technical knowledge and experience in technological based farming practices that will transfer directly to Manitoba's current primary farm production industry.
Net Worth
At least $500,000The MPNP may request for verification of your net worth and financial information by a designated third-party service provider.

If requested, the verification report, along with your application, must be submitted to the MPNP within 120 days of receiving your Invitation to Apply.
Do You Want To Immigrate to Manitoba?
If so, Contact VisaPlace today. All our cases are handled by competent and experienced immigration professionals who are affiliated with VisaPlace. These professionals consist of lawyers, licensed paralegals and consultants who work for Niren and Associates an award winning immigration firm that adheres to the highest standards of client service.
Ready for the next step? Book your 1 on 1 consultation now or call us at 1-888-317-5770.
Have a Question related to your Immigration Needs?
Click here to fill out the FREE Immigration Assessment form below and get a response within 24 hours to see if you're eligible.
The assessment form should take approximately 5-7 minutes to complete. We will get back to you within one business day to let you know if we are able to help.
The content and comments of this blog are not legal advise and and may not be accurate or complete. If you require legal advice, contact a licensed legal practitioner directly. If you post on this blog, you assume full responsibility for disclosing your identity to the public and VisaPlace nor its affiliates are not responsible for protecting your privacy nor your identity concerning your participation in our blog and you assume any risks in participating.
Customer Reviews
I cannot thank VisaPlace enough for their help. I had an issue with my immigration work that I needed professional help with. The team did a stellar job in making my case and I am greatly indebted to them. I worked directly with Alicea. She was extremely professional and responsive! Even after building my case and submitting my application, she was always available to answer any questions or concerns I had for several months after. I highly recommend the team and would come back in future if I have to. Thank you!
Visaplace was able to get myself my Visa, as well as many of my employees. They made my dreams of living in the USA and starting a company come true. Their process is clean, simple, and affordable. Thank you to the whole team for your incredible work!
I just cannot praise this place enough, staff is extremely helpful, very knowledgeable, all my questions were answered elaborately and not once I was confused from the answer. They do their best to get back to you as quick as possible after you have asked a question, I can actually sit down and praise this place all day and still there will be a lot more left to praise about, Richard, Lisa, Alicea, Rania, Caroline, and everybody else, such a great staff! I am finally permanent resident! It was a long journey but patience and hard work with a good Immigration Law Firm is the key from my experience! I would strongly recommend this place, VisaPlace I thank you very much for making my dream come true, every penny spent was completely worth it.