US Immigration 2019: What to Expect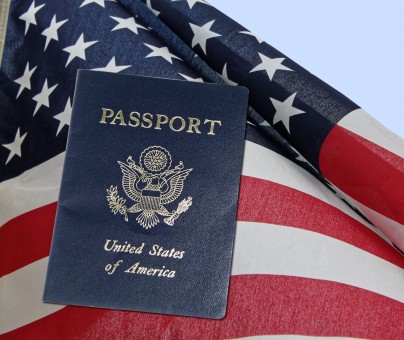 The year 2018 has been a big year for US Immigration policy. The Trump administration has re-worked several aspects of US immigration including the H-1B visa and has entered into a new trade agreement with Mexico and Canada. US immigration is becoming more challenging and 2019 could see more limitations on immigration emerging.
H-1B Visa Program Updates
Earlier this year, President Trump signed an executive order restricting access to H-1B visas. This move on the part of the administration was done in order to support Trump's Buy American, Hire American initiative.
The changes to the H-1B visa include revoking the right of the visa holder's spouses ability to work in the United States. This move could put approximately 100,000 people out of work. It also directly affects the ability of companies to attract talented workers to the United States.
The H-1B visa is a highly competitive visa. The 65,000 H-1B visa cap has already been reached for the 2019 fiscal year.  There will be an additional 20,000 applications for those with advanced degrees.
With the changes that have been made to the H-1B visa,in 2019, we can expect prospective immigrants will need to explore other options for immigrating to the US. These alternatives include:
Immigrants can also consider Canada through a couple different programs:
USMCA to Replace NAFTA
A new trade agreement, USMCA, between Mexico, the United States and Canada was unveiled in 2019. Although the trade deal has been re-branded it has not completely changed the immigration worked with NAFTA. It does not look as though this new trade deal will affect TN Visas.
USMCA will still need to be ratified by Congress which likely will not happen until 2019. As a result, it is a topic to watch unfold in the coming months.
Green Cards/ Permanent Residency
The Trump administration announced in October, 2018 that it might introduce a change to the green card which would limit the green cards based on the use of government benefits. The change would greatly increase the amount of government benefits that can be used to disqualify an applicant.
Unfortunately, at this time, there is not enough information to say exactly what will happen with this proposed change. However, if it is passed it will serve to limit immigration in 2019.
US Student Visas
The United States is a popular destination for international students. There have been a few changes to immigration policy surrounding student visas in 2018. One change is an update to a regulation (8 CFR 103.2 (b)(8) ) which allows the immigration office to have full discretion with application without needing to ask for any additional information from the applicant. This will primarily affect those seeking to obtain an F-1 student visa.
There has also been a change to how long a student may remain in the United States after their program ends. A student can be an unlawful presence the day after their I-94 expires or the day after they chose to leave a course.
In 2019, it will be important to demonstrate that you meet all of the requirements and that you have a properly submitted application. Additionally, with the stricter rules surrounding unlawful presence, students wishing to stay in the United States after graduation should begin looking at immigration options early.
Application Errors and Omissions
Immigration officers are now allowed to deny an application if there is any missing information. Before this change, officers were required to send a written notification to the applicant that there was an issue with their application.
This change could affect you if you are trying to apply for immigration. It highlights the need to consult an immigration professional who can help ensure that your application is as complete as possible.
Birthright Citizenship
Birthright citizenship refers to a type of citizenship granted to anyone born on US soil, regardless of their parents nationality. When the child that was granted Birthright citizenship turns 21, they can sponsor their parents or siblings to the United States.
This is an issue that President Trump has spoken about frequently. He hopes to end Birthright citizenship. At the moment it is thought that the elimination of this right is unfeasible, as it is seen as an extension of the 14th Amendment, but Trump has threatened to sign an executive order ending it. This will be a topic to keep a close eye on in 2019.
Are You Interested in Immigrating to the United States in 2019?
If so, Contact VisaPlace today. All our cases are handled by competent and experienced immigration professionals who are affiliated with VisaPlace. These professionals consist of lawyers, licensed paralegals and consultants who work for Niren and Associates an award winning immigration firm that adheres to the highest standards of client service.
Ready for the next step? Book your 1 on 1 consultation now or call us at 1-888-317-5770.
Have a Question related to your Immigration Needs?
Click here to fill out the FREE Immigration Assessment form below and get a response within 24 hours to see if you're eligible.
The assessment form should take approximately 5-7 minutes to complete. We will get back to you within one business day to let you know if we are able to help.
The content and comments of this blog are not legal advise and and may not be accurate or complete. If you require legal advice, contact a licensed legal practitioner directly. If you post on this blog, you assume full responsibility for disclosing your identity to the public and VisaPlace nor its affiliates are not responsible for protecting your privacy nor your identity concerning your participation in our blog and you assume any risks in participating.
Customer Reviews
Great law firm with great staff. My lawyer Rania did a great job for my Canadian work permit and my daughters study permit. You are great in your work. And my Para Legal officer Alicea, you are just amazing. They did not rest until my job was promptly and properly done. Always there to answer my calls, reply my emails promptly. She tried her best and the results were amazing. I recommend visa place if you need the best immigration job. Many thanks to Rania and Alicea.
Great firm on top of their game. Worked with us til the end to ensure my parents visa was approved and guided us along the way in a professional manor. Natalie is awesome. Majority of our communications were via email, but the responses were immediate. I would greatly recommend this firm. Thank you for all your hard work and help. My family and I do really appreciate it.
I am grateful for the legal services that I got from Sanaa and Alicea of Visa Place. I was impressed by their client centered approach. Their professionalism involved their hearts and heads to work on my case. I cannot compare the time they spent on it with the money I paid. All they wanted was a fine final document. I also liked their prompt communication. They are really passionate about what they do.