TN Visa for Canadians : Fast Track to Working in the US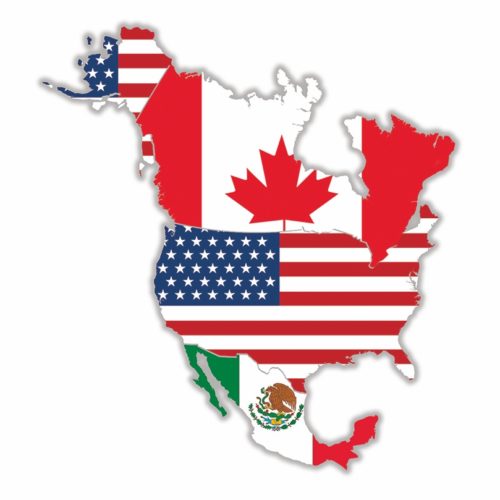 TN VISA BASICS
It may come as a surprise to some, but Canadians do not have an automatic right to work in the US. Despite the fact that Canadians can enter the US as visitors without a Visa (although they need to show proof of Canadian citizenship and a photo ID and a passport at airports), they need a Work Visa to legally work in the US.
For the purposes of this article, "working" means what we normally consider it to mean: earning an income by conducting work.  So working in the US, means working for a US company either as an employee or a contractor whereby that company is paying you or your company a salary or fee for services rendered in the US.
Working generally does not include attending business meetings, trade shows, and even negotiating contacts provided actual sales are not conducted while in the US.If you therefore have "working" opportunities in the US as described above, you would likely be in need of a US work visa in order to legally work in the USA. There are a number of different types of US work visas available for people including H-1B Visas, L-1 Visas, E-2 Visas and J-1 Visas. However, if you are Canadian, the most attractive option is usually the TN Visa.
TN VISA ADVANTAGES
The TN Visa is a creature of the NAFTA Agreement which is a the well known Free Trade agreement between Canada, the US and Mexico. The TN Visa has a number of advantages over its other work visa cousins. For instance, the the processing times for TNs are virtually non existent as applicants can obtain them right at the Canada/US border on the spot. Secondly, the paperwork involved in TN Visas are minimal: all that is required is a job offer or contact from the US employer and proof of employment and educational credentials and Canadian citizenship form the applicant. Believe it or not, there is are no application forms to fill out if you are Canadian and applying for the TN Visa at the Canada/US Port of Entry. Seems so easy!
How can the process be so simple? All one needs is a job offer from a US company and bingo, I can get a US work visa. Not so fast!
THE HARD PART WITH TN VISAS
Now for the catch. Although the paperwork and processing time for TN Visas is indeed minimal, there are a number of very important factors that you should be aware of before taking the trip down to the US/Canada border. First of all, not all US job offers qualify under NAFTA. In order to qualify for a TN Visa, the US job has to appear on a list of occupations found at the appendix of the NAFTA agreement itself. There are over 50 job titles which is not a long list when you think about it. And not only does your job offer have to be on that list, but you as the applicant have to meet the specific educational and employment criteria for the given occupation. For example, if you are an accountant and you have a job offer in the US as an accountant, you have to have completed either a baccalaureate degree in accounting and/or a CPA, CA, CGA, or CMA.
You will also notice that most occupations on the TN Visa list require completion of a university degree. NAFTA is heavily weighted in favour of professionals who have competed a high level of education who have completed university. Therefore if you have taken courses in university even for a few years but did not receive your degree, you may be out of luck. Now there are a select few occupations that do not require completion of university such as Management Consultants, Scientific Technologist/Technions and Computer Systems Analysts. But with such occupations, there are strict requirements in terms of experience.
So not only do you have to meet the educational and employment requirements of your occupation, you also have to realize that your paperwork has to be properly prepared. This means that just because you may indeed qualify for a TN Visa, an immigration officer assessing your case may not see it that way. Why? The answer is simple: Your paperwork may not be properly prepared. An immigration officer when assessing TN Visa applications, carefully scrutinizes all aspects of the application including the job offer letter itself, your resume, employment references, educational documents (especially if they are not from North America) and last but not least….YOU. Yes the officer, in deciding your case, will likely ask you a number of questions about your intentions for work in the US, your ties to Canada, your knowledge of the job etc. Not only are your documents examined, you are too so it is important to be prepared.
THE HOLISTIC APPROACH
Finally, once you have all the paperwork in order for your TN Visa, you are ready to apply and to present your documents before an officer. You should know that one of the most important factors for successful TN Visa applications is deciding where to apply for it. If you are in Canada, NAFTA permits you to apply at most Canadian/US borders as discussed. But the reality is that while the rules governing TN Visas are the same for everyone, not all Canada/US borders evaluate cases the same way.What I often tell clients is that "borders are like people and everybody is different". The system is not perfect and is not always consistent which means that an officer at one border may say "yes" to your application while another officer at a different border may flat out refuse you. And to make matters worse, there is no way to know in advance what the outcome will be of a given application.
But there is hope! While there is no "crystal ball" or guarantee in predicting whether you will be successful in your TN Visa application, there are patterns of decision making we have noticed over the years when it comes to the various borders. The bottom line is that generally, some borders are more, to put it mildly,"difficult" than others.
You do not learn this at law school but only through years of experience. When we look at TN Visa cases, not only do we think about the documents, and our clients' experience and education etc., but issues about where they should apply are also considered. We have found this holistic approach to TN Visas which include thinking about not only the application itself but where to apply for it, to be very effective. I hope that you have found this TN Visa primer helpful.
The content and comments of this blog are not legal advise and and may not be accurate or complete. If you require legal advice, contact a licensed legal practitioner directly. If you post on this blog, you assume full responsibility for disclosing your identity to the public and VisaPlace nor its affiliates are not responsible for protecting your privacy nor your identity concerning your participation in our blog and you assume any risks in participating.
Customer Reviews
Here's my good advice; Lawyer up. ...and if your looking for a group of lawyers to help with your international affairs regarding visas and work permits; these professionals are top notch. I've had a great experience, they got the job done, and my job was very complicated. Rania Abboud, high five to you especially, you set up a great plan for success, replied to my questions very quickly, kept me informed and your very knowledgeable in your field. To everyone else at VisaPlace; Thank you as well. As a business owner myself I immediately recognized the way your team works so effectively! I wish you all the best of success. J.
The team at the Visa place as very thorough in the preparation of my application which I am sure made a difference. They guided the process well to a successful outcome. Would recommend them for sure.
I hired them for my study permit application! I had been denied twice and thanks to them the 3rd try was a success. Lisa Inspektor was my main contact. She is Very nice and polite. I strongly recommend you to go with them! The money you're gonna spend is gonna be worth it