Niche Jobs That Qualify For The TN Visa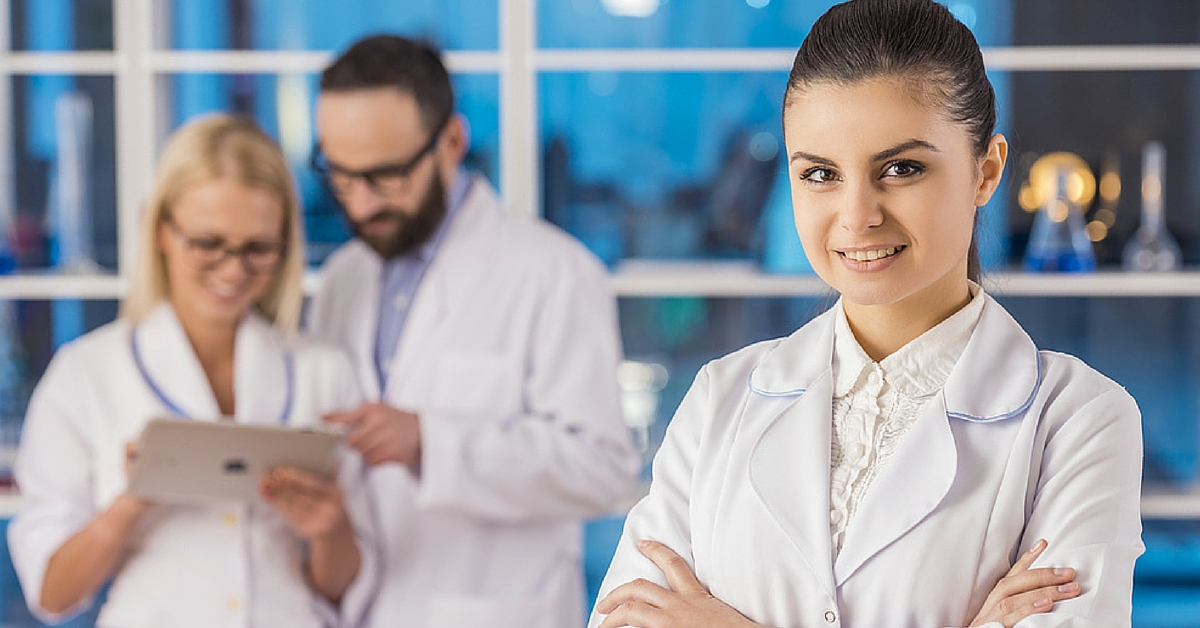 The North American Free Trade Agreement lists a variety of occupations that are in demand within the United States, allowing citizens of Canada to apply for a TN visa to live and work within the United States.
Many of these careers, such as engineers, registered nurses and doctors, are well known as occupations that the United States accepts as part of the program. However, there are a few specialized, niche occupations that may unexpectedly qualify under the NAFTA TN visa program, allowing you to pursue opportunities within the Unites States.
Forester
The main duties of a forester revolve around supervising the efforts of conservation and other forest workers who perform maintenance in areas that require intervention. Foresters make important decisions that help ensure the health and survival of trees and forests, especially when it involves controlling and suppressing forest fires that threaten to destroy acres of natural splendor.
They choose areas that are prime spots for the removal of plants and trees that are likely to spark or spread devastating fires. In addition to monitoring the regrowth of forests, foresters decide the best methods of removing plants and trees in the most environmentally-friendly way possible.
Interior Designer
Many people assume that interior designers simply make indoor spaces look pretty, but they also help to plan the optimal use of interior spaces. Keeping the purpose of the building in mind, they plan how people will move around the space, ensuring that there aren't any hazards or places that will make it difficult for people to make it from point A to point B.
The design process includes electrical layouts, furniture, fixtures, plumbing, wall coverings and the type of flooring used. This requires that the interior designer is fully aware of all health and safety codes, which is achieved through collaboration with other stakeholders, such as engineers, builders and architects.
In order to apply for a TN visa for this occupation, you must have at least three years of work experience, in addition to a post-secondary degree in a related field.
Medical Laboratory Technologist
Similar to medical laboratory technicians, who perform common tests in labs, medical laboratory technologists also do medical tests. However, technologists perform tests that are more complex and less routine. Typically, these occupations perform work that's ordered by doctors and other medical professionals.
Technologists may specialize in a variety of different tests. For example, immunohematology technologists perform tests for blood types and transfusions; cytotechnologists examine cells that may show signs of cancer; molecular biology technologists test cell samples for nucleic acids and proteins while microbiology technologists determine the type of bacteria or other microscopic living organisms found in samples.
Soil and Plant Scientist
One of the niche type of scientist occupation that qualifies under the TN visa program is that of soil and plant scientists, which are disciplines that are intimately intertwined. Plant scientists conduct testing on a wide variety of plant life, including research into the breeding, growth output and management of plants, especially crops.
Soil scientists often work with plant scientists, providing information that helps determine the quality of the topsoil that's being used to grow various plants and crops. The variables that soil scientists determine include the acidity of the soil, as well as the physical and chemical composition. They also discover the biological and mineralogical profile and how it affects plant production and the suitability of the soil.
Technical Publications Writer
Technical writers work with different types of companies in order to bridge the gap of understanding between experts and laypeople in any particular subject. Some concepts and procedures may be too technical for non-experts to understand, but difficult for experts to communicate in plain language. As a result, technical publication writers act as a cipher that decrypts complicated language into a form that's easy to understand for both expert and beginner.
The type of writing that's performed depends on the needs of the company. Some technical writers work on manuals that allow users to learn how to best use the product or service offered, while other projects may be persuasive writing that helps market an unfamiliar technology to increase sales and awareness.
In addition to writing content, technical publications writers also arrange the format of the document, including the addition of pictures and diagrams, to help make it easier to read and understand for all audiences.
The rules and regulations of applying to work in the United States as a foreigner can be difficult for even the most intelligent specialist to navigate. Seeking help from the experts at VisaPlace can help simplify the process while increasing the probability of a successful application.
Interested in Applying for a TN Visa?
While the procedures for TN visas may seem uncomplicated, some applicants apply without seeking any help from an immigration lawyer, thinking that they can "do it themselves". The documentation and processes involved in successfully obtaining a TN Visa for a foreign beneficiary are complex and usually require legal expertise. Therefore, your best bet is to hire an immigration professional to help you with the application process.
At Visaplace, we have helped thousands of people successfully apply for a TN visa and we can help you, too. To get started, simply fill out our Free Immigration Assessment Form and we will get back to you within 24 hours to discuss your eligibility and options.
The content and comments of this blog are not legal advise and and may not be accurate or complete. If you require legal advice, contact a licensed legal practitioner directly. If you post on this blog, you assume full responsibility for disclosing your identity to the public and VisaPlace nor its affiliates are not responsible for protecting your privacy nor your identity concerning your participation in our blog and you assume any risks in participating.
Customer Reviews
Completely smooth process. Rania did a great job in my Canada work permit. The team is absolutely competent and knowledgeable. Alicea was so amazing and was able to answer any of my questions immediately. I had peace of mind throughout the application. I would recommend them to other friends looking for assistance with their applications.
I highly recommend VisaPlace to anyone seeking help with navigating the legal minefield that is Permanent Residency. As someone who is very easily stressed, Lauren & Mariana have saved me a lot of sleepless nights. They are fast, efficient, reliable and honest and I will be telling any of my friends to use them for immigration. Thanks to them, my future with my husband in Canada is bright
Visa place is the best!!! I use Yasmeen to do paperwork work for my mom to come to Canada and she was amazing. Very helpful and always reply to your email promptly. My experience was awesome everything was a success and I will recommend VISA PLACE to anyone who want quick and successful results. Thank to all the team at Visa Place but a special thank you to Yasmeen again.