Cracking The Code: Securing Visas for Software Engineers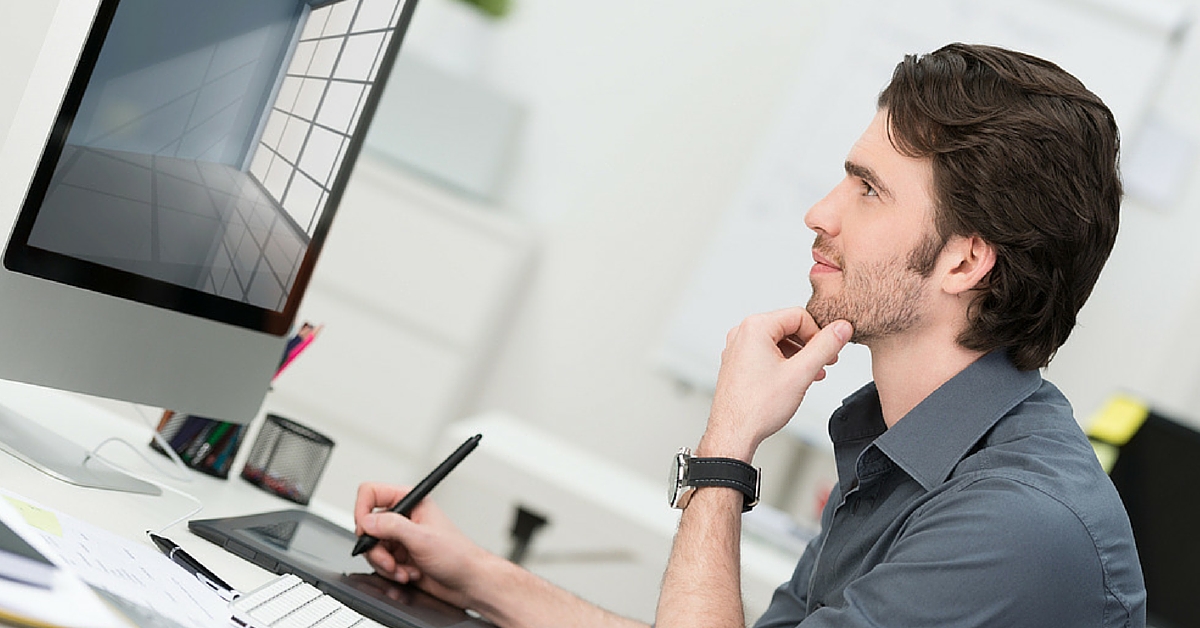 Compiling TN Visas for Software Engineers
Putting together a TN visa application can be more complicated than organizing high quality computer code. Gaining access to the United States for the purposes of working within their borders is a tricky prospect, regardless of the occupation in which you specialize.
The North American Free Trade Agreement sets out the qualifications and paperwork required. In addition to making sure that you have all the prerequisites ready, it's important to make sure that you don't come across as a computer programmer instead of a software engineer – a key designation that agents look for when determining whether or not to grant you a TN visa.
Meeting NAFTA Qualifications
In order to qualify as a candidate for a TN visa, you need to meet the minimum requirements for this type of work permit. Software engineer falls under the general category of engineering, which is recognized under NAFTA as an approved occupation.
The minimum educational requirements and credentials for engineers usually involves earning a bachelor's degree in a related field. Credentials that will be considered include a license to practice as an engineer from a Canadian province or an American state.
The next qualification involves the employer. They must show that they require a professional to fill a vital role within the organization, one that specifically matches your job duty. In some cases, the employer may need to show that they were unable to find someone within the United States to perform the job.
Finally, the remaining qualification involves providing proof that the person applying for the TN visa is entering the United States for the specific purpose of working for the employer in that particular occupational field.
Paperwork for TN Application
A variety of documentation will be required for you to gain access to the United States under the TN visa program. You will need the original copy of your diploma that proves you have a bachelor's degree in a field related to the job. Bring your academic transcripts with you, as the border guard will be going through your educational records to ensure that the courses you took match the requirements for a software engineer.
In addition to educational requirements, you also need to prove that you are a Canadian citizen, this will require that you bring along identification, such as your driver's license and birth certificate. You'll also need to bring your passport in order to show that you're legally able to cross the border.
You also need to bring documentation provided from your employer. A job offer letter, one that includes a concrete start date, proves that you're entering the states in order to begin work with the company as a software engineer. The company also needs to provide a detailed job description that includes the duties that you will be performing for the company – specifically, that of a software engineer. A fact sheet about the company that proves they exists is also necessary, as well as the visa sponsorship paperwork, completed and signed by the company. It's also useful to have a letter that outlines a 1996 decision in which a judge determined that software engineers are indeed engineers.
Avoiding Problems at the Border
The language of the NAFTA agreement can occasionally become obtuse when interpreted by U.S. border agents who seek to refuse TN visa status based on their misunderstanding of your occupation. As a result, when you answer questions about your qualifications and job duties in an honest, nuanced fashion, you may end up inadvertently giving the agent enough of a reason to deny your stay.
In the case of TN visa applications as a software engineer, when you reveal certain duties that all computer science and software engineers perform, the agent may choose to believe you are performing a job other than the one described in your application. For example, if you mention that part of your duties involve programming, the agent may end up incorrectly classifying your position as a computer programmer job, which isn't covered as a TN approved occupation.
As a result, in order to avoid this type of confusion, it's vital to make sure that all of your paperwork is set up to communicate the fact that your occupation is that of a software engineer, and not a programmer. The vast majority of software engineers and computer systems analysts, who are also considered a TN approved occupation, perform some sort of computer programming, even if their main role involves designing and analyzing different types of software and hardware profiles.
Are You Interested in Applying for a TN Visa?
The documentation and processes involved in successfully obtaining a TN Visa for a foreign beneficiary are complex and usually require legal expertise. As such, if you're considering applying for a TN visa, you should consider hiring an immigration lawyer. At Visaplace, we have helped thousands and thousands of Canadians and Mexicans successfully enter the U.S. with TN Visas and we can help you too!
Getting started is easy. Simply fill out our Free Immigration Assessment Form and we will get back to you within 24 hours to discuss your eligibility and options.
The content and comments of this blog are not legal advise and and may not be accurate or complete. If you require legal advice, contact a licensed legal practitioner directly. If you post on this blog, you assume full responsibility for disclosing your identity to the public and VisaPlace nor its affiliates are not responsible for protecting your privacy nor your identity concerning your participation in our blog and you assume any risks in participating.
Customer Reviews
After initially having a very bad experience with one of their immigration consultants and after posting a negative review on Google I was immediately contacted by the Managing Director to reschedule another consultation to try and provide me with a more positive experience. I have been impressed by their attention to customer service as a result of this and I appreciate the initiative that they have taken to turn my negative experience into a positive one. My second consultation was a great experience, I spoke with Brian about my Canadian PR application and he was able to give me great advice and was extremely helpful. He answered all my questions and explained the process of how to apply and was very patient with me which I really appreciate.
Great law firm with great staff. My lawyer Rania did a great job for my Canadian work permit and my daughters study permit. You are great in your work. And my Para Legal officer Alicea, you are just amazing. They did not rest until my job was promptly and properly done. Always there to answer my calls, reply my emails promptly. She tried her best and the results were amazing. I recommend visa place if you need the best immigration job. Many thanks to Rania and Alicea.
Great firm on top of their game. Worked with us til the end to ensure my parents visa was approved and guided us along the way in a professional manor. Natalie is awesome. Majority of our communications were via email, but the responses were immediate. I would greatly recommend this firm. Thank you for all your hard work and help. My family and I do really appreciate it.