What Should I do if my PR Card is Expired?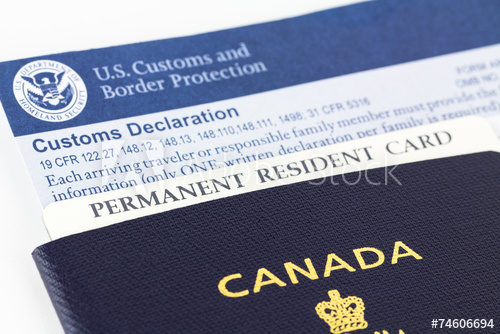 (Below is a transcription of this video)
Hi, this is Michael Niren, immigration lawyer and founder of visaplace.com.
So a lot of people are asking us about PR card renewal, in particular what happens if you're out of the country and your PR card status has expired and you want to return back to Canada. Or, if you are in the country and your PR card status has expired and what do you do.
What to Do When Your PR Card Expires
Well, typically, the rule is that in order to apply for a new PR card you have to have been in Canada for two years within a five-year period. Now, you don't have to be in Canada for two years all at once. You have to add up the days. So your PR card is valid for five years and if you accumulate two years in Canada, you'd be eligible to apply for a renewal. It's pretty simple.
However, there's a lot of people, for whatever reason, who have not accumulated two years in a five year period and still need to renew their PR card and still want to get a new one. Well, there is some relief. There are options. Basically, we call that a humanitarian renewal. We have to explain to Canada immigration that despite that you do not have the two-year period, you nevertheless do not want to abandon your status as a permanent resident.
And there could be many reasons why you have not met your days. For example, you could be out of the country for a long period of time and your relatives could be ill, and you could be away for medical reasons. Also, employment reasons. It's possible that you got a job overseas and it required you to be out of the country for a lengthy period. There are many possibilities as to why you're out of status out of the days required.
How Do I Renew My Permanent Resident Card?
So an application can still be made for a PR card renewal. It's still definitely possible. But it's extremely important to document your case really, really well explaining why you have not met the two-year requirement of being in the country for two years in the last five-year period.
The processing for those renewals typically take a lot longer for applications that meet the requirements because immigration has to, in their discretion, make a decision as to whether or not they will grant the extension.
Now you should know that if you're in Canada and you haven't met your days, that doesn't mean that your PR status has expired. It just means that you can't travel on a PR card. So I always advice people in that situation, if you can, just stay in Canada, accumulate those two years and then apply. No big deal at all. You're still a permanent resident. It's not like the government's going to come and say, "You're no longer a permanent resident."
What Happens If My PR Card Expires While I Am Outside Canada?
The situation's a little bit different for people who are overseas and have to travel back. They can't come to Canada on a PR card if it's expired and they have to apply to a special travel permit in some cases. So the situation's a little bit more challenging if you've been away from Canada and then your PR card expired. You always should make sure as to the date of expiry, especially if you're not in Canada.
So the takeaway in my message here is that there is still hope. We do a lot of these PR card extensions for renewals under humanitarian grounds. Not always an easy case, you have to make a strong case, you have to build a file, put together a lot of documentation explaining why you're away, why you've been away, but you've never intended to abandon your status, and that of course, if your PR card renewal is granted, you're certainly going to return to Canada and live in Canada as a permanent resident.
So hopefully, this has given you some insight into the situation which is all too common.
Thank you for watching, please click "like" if you like the video and visit us at www.visaplace.com
Why Hire us to Help with Your PR Card Renewal?
We have helped thousands of individuals to successfully renew their Permanent Residence Cards. Our experienced immigration lawyers will be able to assess your case and recommend a course of action to best serve your needs.
The first step towards your PR Card renewal is getting an assessment of your case. Fill out our free immigration assessment form and we will get back to you within 24 hours to discuss your eligibility and options.
Are You Interested In Renewing Your PR Card?
If so, Contact VisaPlace today. All our cases are handled by competent and experienced immigration professionals who are affiliated with VisaPlace. These professionals consist of lawyers, licensed paralegals and consultants who work for Niren and Associates an award winning immigration firm that adheres to the highest standards of client service.
Ready for the next step? Book your 1 on 1 consultation now or call us at 1-888-317-5770.
Have a Question Related to Your Immigration Needs?
Click here to fill out the FREE Immigration Assessment form below and get a response within 24 hours to see if you're eligible.
The assessment form should take approximately 5-7 minutes to complete. We will get back to you within one business day to let you know if we are able to help.
The content and comments of this blog are not legal advise and and may not be accurate or complete. If you require legal advice, contact a licensed legal practitioner directly. If you post on this blog, you assume full responsibility for disclosing your identity to the public and VisaPlace nor its affiliates are not responsible for protecting your privacy nor your identity concerning your participation in our blog and you assume any risks in participating.
Customer Reviews
After initially having a very bad experience with one of their immigration consultants and after posting a negative review on Google I was immediately contacted by the Managing Director to reschedule another consultation to try and provide me with a more positive experience. I have been impressed by their attention to customer service as a result of this and I appreciate the initiative that they have taken to turn my negative experience into a positive one. My second consultation was a great experience, I spoke with Brian about my Canadian PR application and he was able to give me great advice and was extremely helpful. He answered all my questions and explained the process of how to apply and was very patient with me which I really appreciate.
Great law firm with great staff. My lawyer Rania did a great job for my Canadian work permit and my daughters study permit. You are great in your work. And my Para Legal officer Alicea, you are just amazing. They did not rest until my job was promptly and properly done. Always there to answer my calls, reply my emails promptly. She tried her best and the results were amazing. I recommend visa place if you need the best immigration job. Many thanks to Rania and Alicea.
Great firm on top of their game. Worked with us til the end to ensure my parents visa was approved and guided us along the way in a professional manor. Natalie is awesome. Majority of our communications were via email, but the responses were immediate. I would greatly recommend this firm. Thank you for all your hard work and help. My family and I do really appreciate it.