3 Reasons Why Your L-1 Visa Could Get Rejected in 2019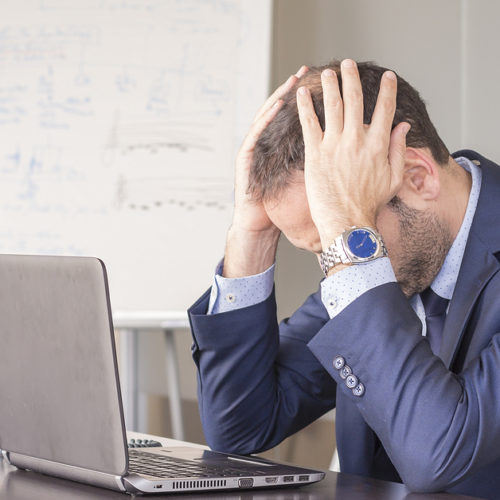 Does your company need the specialized knowledge of one of its employees from a branch outside of the US? An L-1 visa enables you to bring just such an employee over. However, just because you've got a compelling case for bringing over an employee doesn't mean that the US government will accept your application. Read on to learn about the top three reasons for L-1 rejections.
1. Inability to Prove Specialized Knowledge
Immigration lawyers have seen a recent rise in L-1 rejections because employers aren't proving that the employee in question has the necessary specialized knowledge that's invaluable to the American branch of the company.
Unless you can prove that the employee has specialized knowledge that no other American employee possesses, US Citizenship and Immigration Services (USCIS) will deny the request for an L-1 visa.
It's a good idea to spend plenty of time training your employees to provide them with the specialized knowledge that they need before applying for an L-1 visa so they have the strongest application possible.
2. Not Enough Evidence
In March 2015, the US government released a memorandum clarifying what adjudicators should look for when handling L-1 visa requests. The release of the memorandum coincided with the government's publication of L-1 rejection rates.
One of the points the memorandum makes is that adjudicators need a "preponderance" of evidence that the employee in question meets eligibility standards. What does "preponderance" of evidence mean?
The government defines the term as meaning that the applicant has to show that his or her claims are more likely true than not. It doesn't mean that you have to remove all doubt from the adjudicator's mind – you just have to convince him or her that your evidence is probably true.
3. The Effect of Politics
Although adjudicators are supposed to decide cases purely on their merits, critics of the federal government complain that politics has crept into the L-1 visa decision-making process.
L-1 rejection rates tell an interesting tale. In 2006, the rejection rate of L-1 visa applications was 6%. Eight years later, it was 35%. Immigration advocates point to the effect of the global recession in 2008, which hit the US especially hard. The economic downturn created what these advocates refer to as a "protectionist" culture at USCIS. As a result, the agency was less likely approve L-1 visas because officials were worried foreign workers would take jobs away from Americans.
It doesn't help that politicians have been some of the loudest critics of visa programs designed to bring over skilled foreign workers. They claim that these programs are an excuse for companies to fill empty positions with cheaper labour from outside of the US.
What Can You Do If Your L-1 Visa Application Is Rejected?
Given the current rejection rates of L-1 visa applicants as well as the political climate, you have to explore the possibility that your application might not be successful.
That being said, a rejection doesn't mean you've run out of options. You can appeal to the Administrative Appeals Office (AAO). Keep in mind that the AAO can take months to respond to requests for appeals, though.
What other options do you have? You could appeal USCIS' decision in federal district court. While it might sound a bit drastic, appealing to this court might be your best option. For a start, you have the right to appeal under the Administrative Procedure Act (APA). Secondly, you might get a fairer hearing from a judge and have the ability to present all of the facts of the case to him or her. And there's a chance your request might be granted; the federal courts don't always have a strong interest in litigating visa issues.
Another option is to consider if you're a better fit for other visa categories. Perhaps you don't meet the qualifications of an L-1 visa, but you might be eminently eligible for another type of visa for entrepreneurs.
The process can be long, arduous, and ultimately disappointing if you're rejected. However, becoming discouraged and giving up completely isn't the answer. Do your research to figure out a way to get into the US, and your persistence will pay off.
Turn to an Immigration Law Expert for Help with L-1 Visa Applications
If you're interested in applying for an L-1 visa or you've recently been turned down for such a work permit, talk to an experienced immigration lawyer specializing in employment issues. Applying to enter the US even on a temporary basis is a complicated and frequently frustrating undertaking. An immigration law expert can help you find a way to come to the US legally.
Are you interested in immigrating to the U.S. or moving to Canada? Contact VisaPlace today.
All our cases are handled by competent and experienced immigration professionals who are affiliated with VisaPlace. These professionals consist of lawyers, licensed paralegals and consultants who work for Niren and Associates an award winning immigration firm that adheres to the highest standards of client service.
The content and comments of this blog are not legal advise and and may not be accurate or complete. If you require legal advice, contact a licensed legal practitioner directly. If you post on this blog, you assume full responsibility for disclosing your identity to the public and VisaPlace nor its affiliates are not responsible for protecting your privacy nor your identity concerning your participation in our blog and you assume any risks in participating.
Customer Reviews
I hired them for my study permit application! I had been denied twice and thanks to them the 3rd try was a success. Lisa Inspektor was my main contact. She is Very nice and polite. I strongly recommend you to go with them! The money you're gonna spend is gonna be worth it
I had an excellent experience working with Visa Place, communicating with them was very easy. I initially tried to navigate my immigration issue personally, but it was much more efficient allowing everything to be handled by the experts. Thank you so much Sarah, Lauren, Natasha, and Sukhi for all of your help!
Thanks to Alicea and Rania for their excellent service. This is the 2 nd time we are using them and they have always delivered successful results, even where other law firms has been unsuccessful. Alicea has been especially helpful and available to address all our concerns. She has an excellent work ethic. We will be using them again and always recommend them to our friends.