Get a US Work Visa Without a Job Offer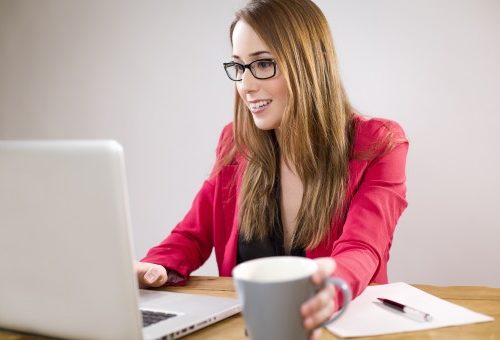 Work Visas That Do Not Require a Job Offer
Many US visas require that a job offer has been made to you when you want to work in the United States. The reason that you need a job offer to qualify for those visas is because your employer will file a petition on the behalf of  you, the employee. There are specific visas aimed at immigrating workers and non-immigrating workers. A non-immigrating worker is one that wants to work temporarily in the US before returning to their home nation. You will be sponsored by your company and will need to re-apply for a new visa if you chose to change your job while in the US. However, not all US Work Visas are issued on an approved petition filed on behalf of the worker by the prospective employee. Some permanent work visas that do not require a job offer and a sponsor in the United States are the EB-1, O-1 and EB-5 visas.
EB-1A Visa
An EB-1A visa is intended for those who have exceptional and extraordinary expertise in sciences, education, arts, business, or athletics; and for multinational managers and executives. It asks you demonstrate that you are at the top of your field but does not require a job offer before beginning that application process. You can demonstrate that you are at the top of your field in several ways. This can be done using your publications, awards, business portfolio or letters of reference. This is a highly selective visa which means that you must truly be exceptional. If you think that you might qualify for this type of visa, you can begin gathering your proof. However, you should speak with an immigration lawyer as they can help you to asses the strength of your candidacy.
EB-5 Visa
An EB-5 visa, which is known as investor visa, is reserved for business people who can invest at least $500,000 under certain circumstances. This type of visa is typically seen as a path to a Green card. The person hoping to earn this type of visa must invest in the United States economy and this investment should generate jobs for US workers. This visa does not require a job offer, in fact you will be creating jobs for others. Find out more about why you should consider investing in the United States. 
Permanent Work Visa Categories 
The permanent work visa categories that require a job offer from an employer that will serve as a sponsor are EB-2 and EB-3. If you have a sponsor for your employment and the prescribed quality of education, work experience, and appropriate skills, you may be eligible for a permanent job in the United States. In all cases, when an employer is required to sponsor a worker, the employer must file with USCIS a non immigrant or an immigrant petition on behalf of the person seeking to come to the United States for temporary or permanent employment.
If you have trouble applying for a US work visa in spite of your eligibility and the fulfillment of the minimum requirements on the type of visa you are applying for, we would like to hear from you.
Why Seeking Professional Help for Your Visa is Important
Beyond the decision about which visa to apply for, immigration requires a great deal of preparation. It includes assembling the proper paperwork, following the proper procedures and knowing where to file and when. With so many specific and timely requirements to fulfill, successful applications are often achieved with the help of a legal expert.
Why Hire Us to Help You With Your Investor Visa Immigration?
We have over 20 years of experience in handling applications and we know what steps and details immigration officers consider when deciding whether to approve or deny an application bid. We have helped thousands of individuals enter the United States and we can help you too. The first step is to fill out this assessment and we will get back to you within 24 hours to discuss your eligibility and options.
The content and comments of this blog are not legal advise and and may not be accurate or complete. If you require legal advice, contact a licensed legal practitioner directly. If you post on this blog, you assume full responsibility for disclosing your identity to the public and VisaPlace nor its affiliates are not responsible for protecting your privacy nor your identity concerning your participation in our blog and you assume any risks in participating.
Customer Reviews
I cannot thank VisaPlace enough for their help. I had an issue with my immigration work that I needed professional help with. The team did a stellar job in making my case and I am greatly indebted to them. I worked directly with Alicea. She was extremely professional and responsive! Even after building my case and submitting my application, she was always available to answer any questions or concerns I had for several months after. I highly recommend the team and would come back in future if I have to. Thank you!
Visaplace was able to get myself my Visa, as well as many of my employees. They made my dreams of living in the USA and starting a company come true. Their process is clean, simple, and affordable. Thank you to the whole team for your incredible work!
I just cannot praise this place enough, staff is extremely helpful, very knowledgeable, all my questions were answered elaborately and not once I was confused from the answer. They do their best to get back to you as quick as possible after you have asked a question, I can actually sit down and praise this place all day and still there will be a lot more left to praise about, Richard, Lisa, Alicea, Rania, Caroline, and everybody else, such a great staff! I am finally permanent resident! It was a long journey but patience and hard work with a good Immigration Law Firm is the key from my experience! I would strongly recommend this place, VisaPlace I thank you very much for making my dream come true, every penny spent was completely worth it.