LMO and Work Permit Application Updates: New LMIA's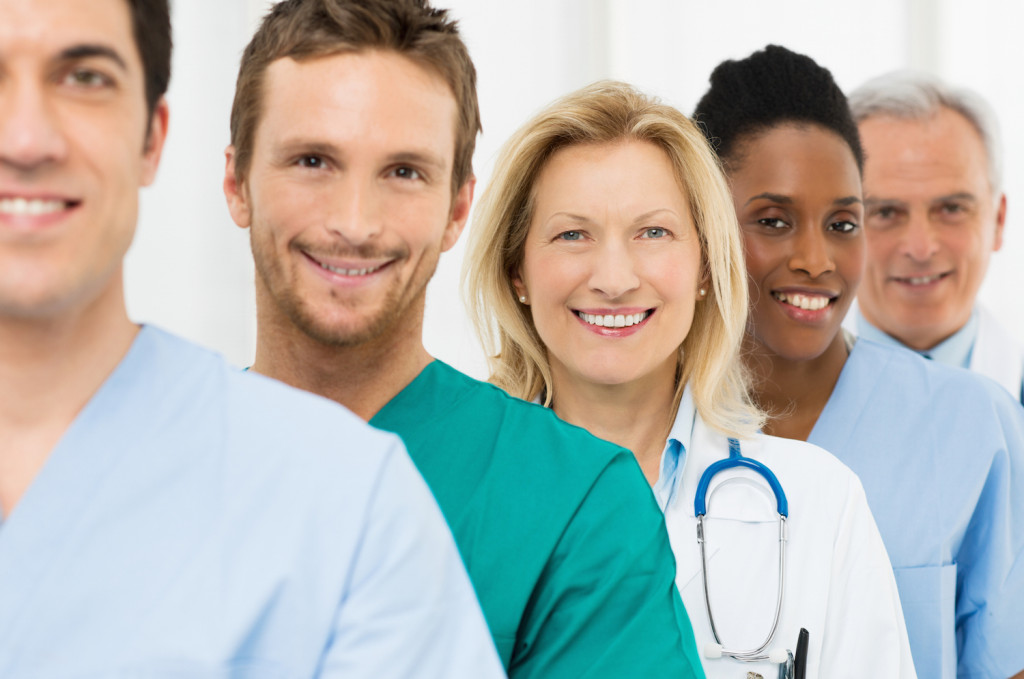 Below is an interesting guest post about Work Permit Applications, written by my colleague Jeff Jiehui Li who actually used to work for me a few years back. Jeff now has is own practice where he assists clients in family, tax, litigation and immigration law. Thank you Jeff for your contribution!
__________________
I have recently encountered a number of questions with respect to the Labour Market Opinion (LMO) and work permit applications. This article serves as an answer to these questions and also as an update of the latest LMO and work permit application rules.
Note: LMO's are now called LMIA's and the criteria has now changed. For more information about LMIA processing go to this page. 
First, back to May 19, 2009, all LMOs issued by HRSDC (Human Resources and Skills Development Canada) have a validity period, which is normally 6 months. The 6 months is the maximum period that HRSDC may give to a LMO, and an expiry date of the LMO is specified in the Annex of the LMO. The foreign worker and his/her employer must ensure that an application for the work permit is made to the Citizenship Immigration Canada or the Canadian Border Services (CBSA) before the expiry date, otherwise the employer will have to apply for a new LMO again! As long as the application was received before the expiry date, it will be ok. The CIC may need considerable time to make a decision on the application, and the work permit may be issued well after the LMO expiry date.
Concurrent Processing of Work Permit Applications
Employers and foreign workers sometimes will apply for a work permit and LMO simultaneously, especially when the foreign worker is required to work in Canada within a short period of time. Thus, at the same time as the employer is applying for a LMO, the foreign worker will apply for a work permit, pending the issuance of the LMO. However, since one condition for the work permit application is a valid LMO, concurrent processing is not available in most circumstances, whether the work permit application is made in-Canada or overseas.
However, there is an exception in the inland process. If the foreign work is holding a work permit which will be expiring within two weeks at the time of application, has a valid job offer, and the employer has submitted a request to Service Canada for a new LMO, concurrent processing of the LMO and work permit will be allowed. In this case, the CIC will start the processing, and hold the application for two months from the date of receipt. At the end of the two months, a determination to either refuse or approve the work permit will be made.
How May an Employer Speed up the Work Permit Application Process?
There are a number of options an employer and/or foreign national may speed up the work permit application process. Note that some jobs will not require a LMO at all. In some situations, a LMO is required but the employer is not required to show recruitment efforts or run advertisements. It is a good idea to consult an immigration lawyer to see what process you will have to go through.
The Accelerated Labour Market Opinion Initiative for Canadian Work Permit Applications
If an employer has at least one positive LMO issued in the past two years, the Accelerated Labour Market Opinion should be considered. The so-call "A-LMO" Initiative has been implemented by Human Resources and Skills Development Canada (HRSDC)/Service Canada since April 25, 2012, with some limitations. Currently the Initiative only applies to employers hiring temporary foreign workers in higher skilled positions such as management, professional and technical occupations, and NOT to the Seasonal Agricultural Worker Program, the Agricultural Stream or occupations in the film and entertainment sectors. Also, the Initiative is currently not implemented in the province of Quebec.
To be eligible to participate in the A-LMO Initiative, employers must:
have been issued at least 1 positive LMO in the previous 2 years;
have a clean record of compliance with the Program within the last 2 years;
not have been the subject of an investigation, infraction or a serious complaint; and
not have any unresolved violations or contraventions under provincial laws governing employment and recruitment.
If the employer is deemed eligible, HRSDC/Service Canada will issue an opinion, within 10 business days, compared to the current 30 days turn around for most of the normal LMO application. Note that employers applying for an A-LMO may be required to make some attestations related to specific assessment criteria, and may be suggested or required to participate in subsequent compliance reviews.
Priority Processing
Certain groups of employers will be given priority by Service Canada in processing their LMO applications. Check with an immigration lawyer to see if you qualify for priority processing.
Web-based Application
Starting from April 25, 2012, the HRSDC allows employers and their third-party representatives to make applications and submit materials for a LMO online. Although employers and representatives may encounter some technical challenges in the registration process, a web-based application will eventually help fasten the process. A web application may save the data entry time required by HRSDC to input the information on a paper application to their computer system, which may take one week or more. Also, when a decision is made, the employer may obtain a copy of the approved opinion instantly, rather than days later with the arrival of the mail. Note HRSDC officers no longer fax out opinion letters, although some will still do at the request of the employer.
How Can an Employee Speed up the Work Permit Application Process?
The foreign worker may speed up the process with a number of options. Certain groups of professionals or citizens may be exempt from the LMO requirement. For example, if you are a citizen of the United States or Mexico, you may qualify for certain arrangements under the North America Free Trade Agreement (NAFTA) and apply for a work permit without a LMO.
If you do need a LMO, you are currently in Canada and your work permit is about to expire, consider to apply for a work permit concurrently with the LMO (see above). Like LMO applications, you should use CIC's web-based application whenever you can as this may save some mailing and data entry time.
If you are citizen of a visa exempt country, you may consider exit Canada and then return to apply for a work permit at the border. This may save substantive time required in the inland work permit application.
Finally, if you think you need a work permit on an urgent basis, chances are you may walk in to a local CIC office and make the application on the spot. Such a "walk-in" application will only be allowed in very limited situations, such as you need to work for a disable employer whose health or safety will be threatened without your help. It is advisable that you consult an experienced immigration lawyer for the best way to obtain your work permit.
Jeff Jiehui Li provides individuals and businesses with top notch legal services in family law, civil litigation, tax law and immigration law. Jeff has many years of experience in immigration law, and he articled at Niren and Associates, a leading immigration firm based in Toronto. Aside from immigration law, Jeff also practices family law and civil litigation. People will find Jeff is a skilled negotiator and fearless litigator, and he will do whatever it takes to advance his client's cause and interests. Jeff speaks English, Mandarin Chinese, Cantonese Chinese and French. 
Need Help With Your Work Permit Application?
We have processed many work permit applications and are here to help you! Get started by filling out our FREE Online Eligibility Assessment or book a consultation online today!
The content and comments of this blog are not legal advise and and may not be accurate or complete. If you require legal advice, contact a licensed legal practitioner directly. If you post on this blog, you assume full responsibility for disclosing your identity to the public and VisaPlace nor its affiliates are not responsible for protecting your privacy nor your identity concerning your participation in our blog and you assume any risks in participating.
Customer Reviews
I could not have asked for more! The VisaPlace team are extremely professional, they know their stuff. They gave me great information, prepared my work visa application and then prepared me for the submission process. I was successful. Got my visa. 5 stars! I would give them 6 if I could.
This is not an exaggeration!!! I was truly impressed with the way VisaPlace consultants handled my case. The consultants- Emily, Lauren, Takunda and Lisa, took their time to explain to me in great deal how they were going to approach my case and how they would handle setbacks, if any. Their professionalism and knowledge of the law were superb. The minor setback that came up was quickly addressed by the team. The team constantly kept me updated on the progress/status of my application; they quickly responded to my questions/concerns. They had predicated my permanent residency to be processed within 6 -12, and Indeed it was processed and completed within 6 months. Based on my personal experience, Emily and Lauren's team are the best! They deserve 5 stars!!!!!!!!!!!
VisaPlace helped me sponsor my husband to become a Permanent Resident of Canada. They were extremely professional. Every step along the way was explained fully and expertly taken care of. The staff responded immediately to any questions and always handled our concerns fully, taking as much time as we needed to understand where we were at in the immigration process and what to expect next. I would recommend VisaPlace with no hesitation at all. I'm sure if we had tried to navigate the immigration process ourselves, it would have been much harder.