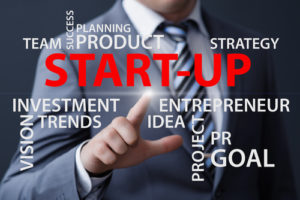 There are plenty of exciting opportunities for foreign entrepreneurs to live and work in Canada, a country which values individuals with enthusiasm, innovative ideas and unique business experience in their chosen field. Entrepreneurs have a lot to offer Canada in terms of boosting economic growth and making the country a better, more inclusive place to live and work.
Canadian Work Permits for Entrepreneurs
There are currently a few immigration programs for entrepreneurs, but some of these do involve a lengthy application process. This is why a lot of entrepreneurs choose to enter Canada via a temporary work permit, and use their work experience in the country as ground to help them apply for permanent resident status.
The temporary foreign worker program (TFWP) has numerous options for entrepreneurs who wish to take their talent and drive to Canada, but choosing the correct Canadian work permits for entrepreneurs is vital when it comes to applying. With that in mind, we will briefly go over some of the best temporary work permits which are suitable for entrepreneurs.
NAFTA Investor
If you're a US or Mexican citizen, you may be eligible for Investor work permits as part of the NAFTA agreement, as long as you invest in new or existing Canadian businesses. However, this program only applies if you've already made a significant investment towards a Canadian business. For more information, check out this article from CIC News.
If you already have an existing business elsewhere and wish to expand your business into Canada, you may be eligible for Intra-Company Transferee work permits. This program is mainly used by multinational corporations who wish to relocate key members of staff and management to different branches, but it can also be used for entrepreneurs, as long as the following applies:
Your business must be viable, and supportive evidence can include financial information and a sound business plan.
There must be a common ownership between the overseas and Canadian business, such as a parent-branch, or affiliate relationship.
The person who is relocating must have at least one year of experience in full-time employment in an equivalent position (senior executive or managerial) with the overseas business.
Alternative Work Permits for Business Owners
Other work permits that may be suitable include:
A C11 Entrepreneur work permit: This covers sole or majority Canadian business owners. C11 permits tend to be an ideal route for owners of seasonal businesses.
Owner-Operator LMO-based work permit: for minority owners who wish to pay an active, key role in the day-to-day running of the Canadian business. This will involve an LMO (Labour Market Opinion) which is issued by the government. More info here.
Do You Want to Immigrate?
If so, Contact VisaPlace today. All our cases are handled by competent and experienced immigration professionals who are part of the VisaPlace team. These professionals consist of lawyers, licensed paralegals and consultants who work for Niren and Associates an award winning immigration firm that adheres to the highest standards of client service.
Ready for the next step? Book your 1 on 1 consultation now or call us at 1-888-317-5770.
Have a Question related to your Immigration Needs?
Click here to fill out the FREE Immigration Assessment form below and get a response within 24 hours to see if you're eligible.
The assessment form should take approximately 5-7 minutes to complete. We will get back to you within one business day to let you know if we are able to help.