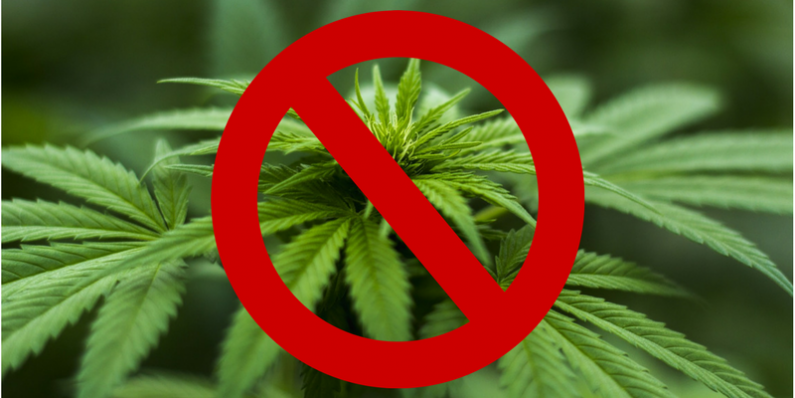 Just this year a famous Canadian singer, Neil Young, has claimed that his United States citizenship application is being held back because he uses marijuana.
"When I recently applied for American citizenship, I passed the test. It was a conversation where I was asked many questions. I answered them truthfully and passed," Young said in a statement on his Neil Young Archives website. "Recently however, I have been told that I must do another test, due to my use of marijuana and how some people who smoke it have exhibited a problem."
The singer was supposed to have his application approved so he can be a dual citizen and vote in the 2020 U.S. election.
What Are the Laws for Marijuana Use If Seeking a US Citizenship?
On April 19, the U.S. Citizenship and Immigration Services (USCIS) announced that it would formally update its Policy Manual regarding how cannabis-related activity–even when it took place in states or countries that have legalized the medical and recreational use of marijuana–would impact naturalization.
Lifetime bans on Canadians have increased public awareness that foreign nationals can be deemed inadmissible and refused entry into the U.S. based on their involvement in cannabis-related activity. It is not well-known, however, that such prohibitions may also affect lawful permanent residents of the U.S. (i.e. green card holders) or those seeking citizenship. The USCIS announced, clarifying that cannabis-related activity (including activity that is legal under state law) creates a conditional bar on one's eligibility to naturalize, is aimed at clarifying this misconception.
There are several legislative efforts afoot in Congress to resolve the complex issues created by the conflict between federal and state cannabis laws. In the meantime, though, noncitizens should take a very conservative approach.
Are You Worried about Being Inadmissible to the US Due to Marijuana Use?
If so, Contact VisaPlace today. All our cases are handled by competent and experienced immigration professionals who are affiliated with VisaPlace. These professionals consist of lawyers, licensed paralegals, and consultants who work for Niren and Associates an award-winning immigration firm that adheres to the highest standards of client service.
Ready for the next step? Book your 1 on 1 consultation now or call us at 1-888-317-5770.
Have a Question related to your Immigration Needs?
Click here to fill out the FREE Immigration Assessment form below and get a response within 24 hours to see if you're eligible.
The assessment form should take approximately 5-7 minutes to complete. We will get back to you within one business day to let you know if we are able to help.
Learn more about entering the U.S. after Canada legalized the use of marijuana.