15 Steps to Get Yourself Approved as a Federal Skilled Worker in Canada in 2014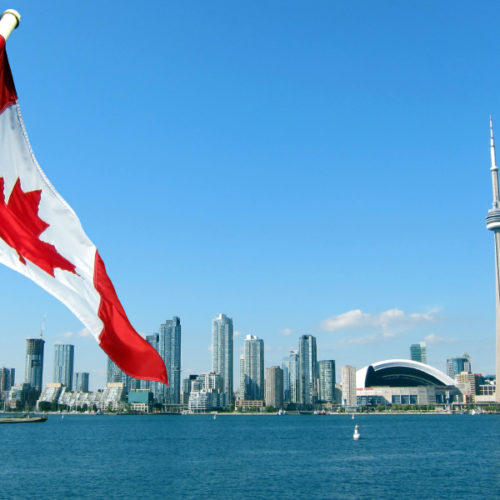 Canada, the second largest country in the world, is one of the most sought after places for emigration. For five consecutive years, the United Nations has ranked Canada the best place to live in terms of:
Educational opportunities
Crime rates
Unemployment
To give your application the best chance, you should follow these guidelines when applying:
1) Check Your Eligibility to Apply
As of May 2014, there is a cap on immigration of 25,500 successful applicants per year. This includes 500 applicants aiming to pursue a PhD in Canada.
To ensure you have the best chance of approval, take some time to make sure you meet each of the different specified criteria. Throughout the application process, you should be prepared to supply the following information:
Age
Nationality
Language Skills
Family Background
Education and Work Experience
Current Income
The specific criteria for each of these categories are laid out in Sections 2-9 below.
2) Check Work Eligibility
In order to apply for a skilled worker visa in Canada, you must have greater than or equal to one year continuous and paid work experience. If you have been working part time, then the number of hours worked must be greater than 1560 hours. This includes paid employment only. Volunteer, charity work and unpaid internships do not contribute to this.
3) Check if Your Field of Work is Approved
The Canadian immigration process demands that your field of expertise falls within certain categories. They are laid out in the Canadian National Occupational Classification (NOC). The broad categorization of these categories is as follows:
Skill Type 0 : Managerial roles across all sectors.
Skill Type A : Professional roles requiring a  university education. Typical jobs in this category include Doctors, Lawyers, Accountants and Professional  Engineers.
Skill Type B : Skilled trades, usually requiring some college education and/or apprenticeship training. Typical jobs in this category include Registered Nurses, Plumbers, Heating Engineers and Mechanics.
Additionally, your work experience in any of the above fields must have been constant over a minimum of one year. Moreover, you need to have been working within the last ten years. If you are immigrating to Canada to undertake an offer of employment, then you must be able to supply sufficient evidence of this. Your application will be automatically refused if your work experience does not meet the set standards.
3) Prove Your Language Capability
The two primary languages spoken in Canada are English and French. During your application for a skilled worker visa in Canada, you have to demonstrate proficiency. This must be proven through tests designed by Citizenship and Immigration Canada.
These tests must be scheduled and carried out through an agency approved by CIC. Additionally, you are expected to cover all costs that may arise through this process. When you have completed your language test, you must include the results in your initial application.
The two tests you will be expected to take are:
English : Canadian English Language Proficiency Index
French : Test d'evaluation de francais
4) Check Your Education Certificates Are Suitable
In order to apply for a skilled worker visa Canada, you must be able to show evidence of minimum academic requirements as set by CIC.
For those with education within Canada, the base line requirement is a:
Canadian Diploma
Certificate
Credential
If you studied in your home country, your academic history must be supplemented by an educational credential assessment.  A CIC-approved agency must show your education is similar to Canadian credentials.
5) Age
The Canadian immigration process works on a "points based system." Each of the selection factors is weighed in order to give the applicant an overall score. In addition to the above, your age is also a factor that will be taken into account when applying for a skilled worker visa in Canada.
Maximum points in this category are given to those who fall within 18 and 35 years of age. One point is deducted for each year older than 35 up to a maximum of 47, beyond which a score of zero is applied.
6) Check Your Adaptability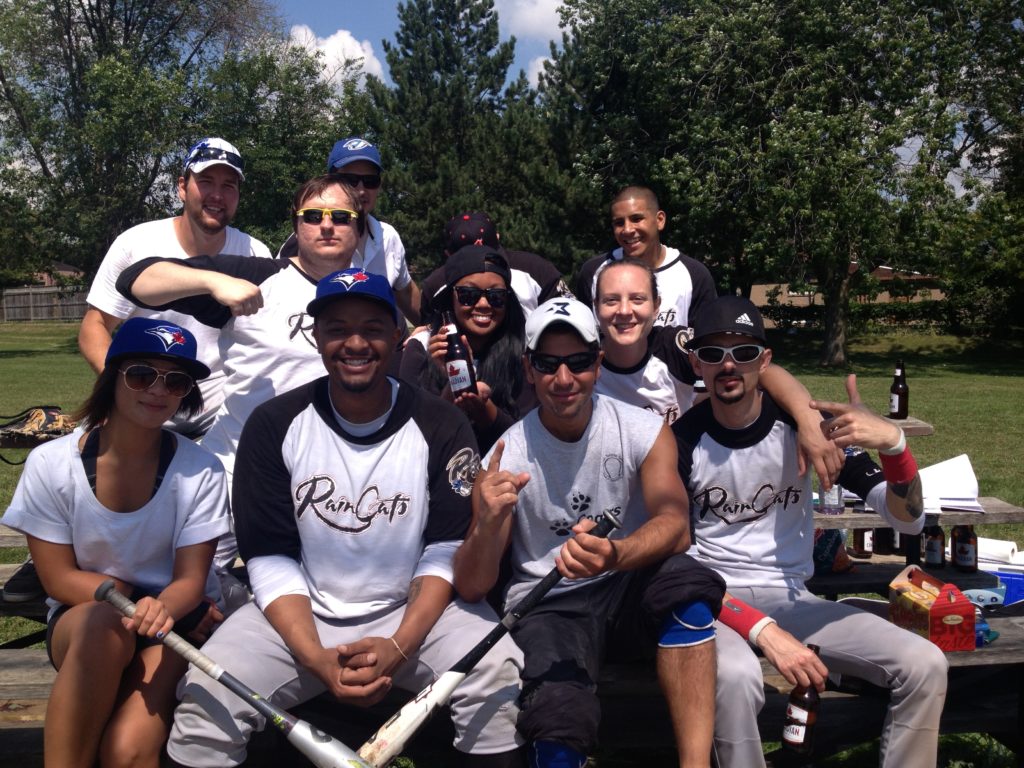 The CIC also checks your "adaptability" when applying for a skilled worker visa in Canada. This is taken as a measure of your ability to integrate into Canadian society and adhere to the culture. If you have a spouse or partner who will be emigrating with you, then their adaptability is also measured. Specific categories include:
Your Spouse's Language Level: They must show competency at a level of CLB4 or higher in reading, writing, listening and speaking.
Your Spouse's Past Study in Canada : This is taken as a minimum of two years full time education in a Canadian institute, either Secondary or Tertiary. To qualify, a minimum of 15 hours per week study must have been undertaken. And you must have remained in good academic standing throughout your time in Canada.
Your/Your Spouse's Past Work in Canada: This is taken as a minimum of one year full time work in Canada with a valid working visa throughout your stay.
Your/Your Spouse's Relatives in Canada: If you have any immediate family in Canada, such as parents, grandparents or aunts and uncles living in Canada then this is taken into account.
7) Prove Your Available Funds for Emigration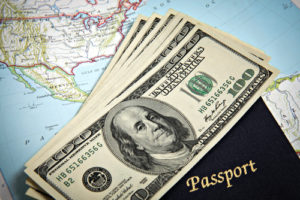 You must be able to show the financial ability to support yourself and your family. This must be shown to the Canadian visa office in your home country prior to acceptance. As a benchmark, for a family of three dependents you require a minimum of $18,097. These funds are not required if you are taking a valid offer of employment in Canada.
8) Check Inadmissibility
Some applications, although suitable on the above criterion, are rejected on the grounds of inadmissibility.
This includes:
Convicted criminals
Breaches of human rights
Serious health or financial problems.
Full details on inadmissibility can be found here.
9) Acceptance of a Valid Job Offer
You need to prove details of arranged employment in Canada. This must be in the form of a permanent job offer from a Canadian employer that is in good standing with Human Resources and Skills Development Canada.
10) Find Work in Canada
If you do not have a valid job offer, then you will have to find suitable work in Canada. Note that the success of your application does not consequently mean an opportunity to work.
There are a number of things that may differ from work in your home country:
Your previous credentials may not be recognized
Your language skills may not be sufficient
Your work experience may not be sufficient for a specific employer.
Make sure you take time to check all of this prior to submitting your application.
11) Choose a City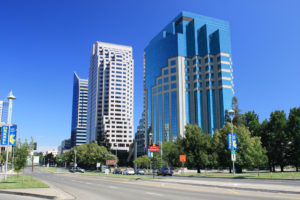 Canada is an extremely large country. Each province and city has a different blend of people, cultures and services. As such, you will want to choose a city that suits both your personal needs and career aims. There are a number of things to consider, such as:
Cost of living
Local amenities
Job opportunities
Schools for children
Emigrating is a life-changing decision, so make sure to take time in choosing which part of Canada to emigrate to.
12) Complete Your Application
If you are eligible based on the above, then proceed with your application for a skilled worker visa in Canada. At this point, it may be beneficial to seek legal advice to help with your application.
13) Interview Notification
Interviews are not required in every case. However, some applicants will receive notice from the Canada visa office of a face to face interview. If the interview has been waived, you will have to undergo the Canadian Immigration Medical Examination immediately. For those applications which require an interview, the examination should be around one month prior.
14) Application Decision
If you are permitted to emigrate, you must pay the Government of Canada's Right of Permanent Residence fees. Also, forward your passport to the Canadian visa office to process your visa.
15) Application Completion
If your skilled worker visa Canada application has been successful, your passport will be returned with the immigration visa included within.
This visa will have an associated expiration date, which you must adhere to in order to become "landed". Following this, you will be classified as an immigrant in Canada and will be able to undertake employment.
The content and comments of this blog are not legal advise and and may not be accurate or complete. If you require legal advice, contact a licensed legal practitioner directly. If you post on this blog, you assume full responsibility for disclosing your identity to the public and VisaPlace nor its affiliates are not responsible for protecting your privacy nor your identity concerning your participation in our blog and you assume any risks in participating.
Customer Reviews
This is not an exaggeration!!! I was truly impressed with the way VisaPlace consultants handled my case. The consultants- Emily, Lauren, Takunda and Lisa, took their time to explain to me in great deal how they were going to approach my case and how they would handle setbacks, if any. Their professionalism and knowledge of the law were superb. The minor setback that came up was quickly addressed by the team. The team constantly kept me updated on the progress/status of my application; they quickly responded to my questions/concerns. They had predicated my permanent residency to be processed within 6 -12, and Indeed it was processed and completed within 6 months. Based on my personal experience, Emily and Lauren's team are the best! They deserve 5 stars!!!!!!!!!!!
VisaPlace helped me sponsor my husband to become a Permanent Resident of Canada. They were extremely professional. Every step along the way was explained fully and expertly taken care of. The staff responded immediately to any questions and always handled our concerns fully, taking as much time as we needed to understand where we were at in the immigration process and what to expect next. I would recommend VisaPlace with no hesitation at all. I'm sure if we had tried to navigate the immigration process ourselves, it would have been much harder.
I've just got my PR card under the help of Lauren Shannan. This is definitely No.1 choice if anybody needs help with getting a visa or permanent residence. The staff are very responsible and friendly. And they are super efficient. Just wanna thank the law firm for everything they've done. Cheers!