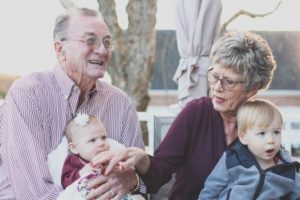 July 2022 Update: As of July 4, 2022, the length of stay for Super Visa holders in Canada will be expanded to five years per entrance. Learn more here.
What is Changing About the Parents and Grandparents Super Visa in 2018?
The government is increasing the number of applications that will be accepted for processing for its Parents and Grandparents Super Visa in 2018. Previously, 10,000 applications were processed. Now, the government will allow 17,000. This change was brought about by a desire to see families reunited in Canada. The invitations issued will be done using a randomized selection process. If you are selected, you will have 60 days from the date the invitation is received to file a complete application.
What is the Parents and Grandparents Super Visa?
The Parents and Grandparents Super Visa is designed to allow Canadian citizens to sponsor their parents or grandparents to live with them. With the Super Visa, eligible parents and grandparents are able to stay with family in Canada for up to two years for each entry into Canada.
Who is Eligible for the Parents and Grandparents Super Visa?
In order to sponsor parents or grandparents, one must be:
A Permanent Resident
At least 18 years old
As a sponsor, you must:
Support the sponsored indivudals
Meet the minimum necessary income levels for the program for three years
sign an agreement that you will provide the sponsored individual with financial aid for up to 20 years.
Why Seeking Professional Help for the Super Visa is Important
Applying for a Parents and Grandparents Super Visa requires a great deal of preparation, including assembling the proper paperwork, following the proper procedures and knowing where to file and when. With so many specific and timely requirements to fulfill, successful Super Visa applications are often achieved with the help of a legal expert.
Why Hire Us to Help You With Your Super Visa Application?
We have over 20 years of experience in handling Parents and Grandparents Super Visa applications, and we know what steps and details that immigration officers considering when deciding whether to approve or deny an application bid. We have helped thousands individuals enter Canada with a Super Visa, and we can help you too! The first step towards a successful Super Visa application is getting an assessment of your case. Fill out our Canada immigration assessment form and we will get back to you within 24 hours to discuss your eligibility and options.