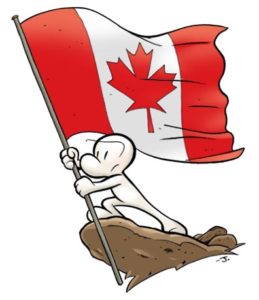 Wishing to visit friends, family or just travel and tour our provinces and cities? Well, in order to visit Canada as a tourist you will need a Temporary Resident Visa. The first step is determining your eligibility.
You must apply for visitor visa at the appropriate embassy near you. Along with your application you must provide a valid passport that will not expire during your time here.
Understanding the Canadian Tourist Visa
You must satisfy the immigration officer that you will return to your home country when your stay in Canada is up. Therefore, you will have to:
Prove your ties back home to things such as your job and family
Have proof of sufficient funds during your stay here
Our staff here at Niren and Associates are equipped to determine your eligibility.
Why Would I Not Be Able To Apply For My Tourist Visa into Canada?
You may not be able to come to Canada if you have committed a crime or have been involved in a human rights crime. These issues and others can make you inadmissible into Canada and can therefore prevent you from entering Canada.
Please note that if you are travelling through Canada but your stay here will be less than 48 hours then you will need to apply for a transit visa. Some countries may be exempt to this. Please contact our office for more information.
A tourist visa does not allow you to work study or permanently live in Canada.
After your application is submitted it will then be reviewed by a visa officer. He or she will decide to conduct an interview with you however you will be notified of the time and date.
NOTE: If an officer finds that your circumstances have changed or that you provided false information on your application, your approved visa may not guarantee that you will be allowed to enter Canada.
Need help?
It is crucial that your application has the above mentioned information. A consultation with our firm will inform you of how we can strengthen your visitor visa application in order to achieve the best results.
You can now book an immigration consultation now right online 24 hours 7 days a week by visiting our online consultation page.