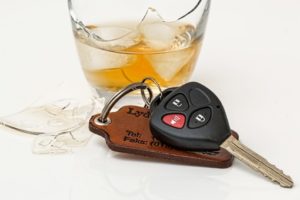 As of December 18, 2018, driving while drunk, in Canada, will be considered 'serious criminality'. This change is the result of amendments made to the Canadian Criminal Code. This new amendment has the ability to impact immigrants living in Canada, as well as, those hoping to move to Canada.
The new amendments increased the maximum sentence from five years to ten years. This elevates the conviction to its new status as of 'serious criminality'. For Permanent Residents this means that you could face a deportation for a conviction that occurred inside or outside of Canada. For hopeful immigrants, a drunk driving conviction could deem you inadmissible and prevent you from being able to obtain permanent residency in Canada.
Although drunk driving convictions pose a serious threat to a person's eligibility because you will be deemed inadmissible. Convictions that occur prior to the December 18th will not be considered subject to the new ruling. As a result, you would still be able to apply for deemed rehabilitation. However, convictions occurring after the 18th are not eligible for deemed rehabilitation.
Looking For Help With Entering Canada After a Drunk Driving Conviction?
If you and your family member(s) are thinking of applying for Canadian immigration and have a drunk driving conviction, we can help. Completing the required documents and including the necessary support materials and fees are essential steps when applying to Immigration Canada.
We can assist in presenting a good case and ensure that everything is done correctly to maximize the chances of a successful sponsorship application, as well as your chances when applying for permanent residence.
To get started, simply fill our free online immigration assessment form here or contact us here. Once you fill out that form, we will get back to you (within 24 hours) to discuss your eligibility and immigration options.