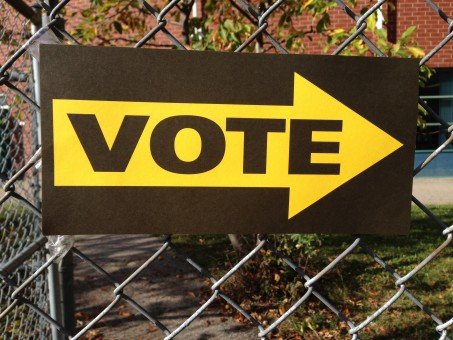 On October 21, 2019 Canada will hold an election to vote on the new Canadian federal government. As the campaigning begins, it is important to take a look at immigration, which could play a role in this election. While politicians are outlining their stances on immigration there are pleas from Canada's business community to refrain from turning immigration into a political weapon in the same way that it has been weaponized in the US. Business leaders say that immigration will be necessary in order to grow the economy and to meet growing labor demands. Additionally, more than a 140 civil societies including the Canadian Council of Refugees and the Canadian Council of Churches signed an open letter that urged politicians to discuss immigration in a manner that did no encourage xenophobia and racism to flourish in Canada.
The new right-wing party, the People's Party of Canada is a smaller party that is unlikely to win many seats in the election but it is led by Maxime Bernier, a former Foreign Minister and Conservative party member. This party is splitting the base of the Conservative Party. As a result, there is more pressure on the current Conservative Party leader, Andrew Scheer, regarding immigration. Bernier's party is focusing on capturing the votes of the Trump fans in Canada and has even used a similar slogan: make Canada great again.
Key Canadian Immigration Issues:
1. Asylum Seekers
Since the election of President Trump in the US, the number of cases of asylum seekers has risen dramatically. So much so that the 60-day requirement for decisions has been abandoned and asylum seekers face a nearly two year period before receiving a decision. however, the numbers are still significantly smaller than the number of individuals crossing the Mexican-US border. Currently, there is a rule in place, known as Canada's Safe Third Country Agreement (STCA) with the United States, which deems both countries safe for refugees but does limit refugees to claiming asylum in only one country. However, it does not cover crossing the Canadian border at nonofficial ports of entry and by crossing at unofficial points, immigrants are able to claim asylum in Canada. Thus there has been an increase in the amount of people crossing the border at unofficial points.
Conservative Stance:
The Conservative party has frequently portrayed this situation as a crisis leading to Canadian citizens losing confidence in the Canadian border and increasing public support for measures to slow this immigration.
Liberals Stance:
The Liberals have claimed that the Conservatives have been spreading misinformation about this "crisis" in order to increase their political clout.
2. UN Refugees
The UN helps to resettle people in new countries if they are unable to find safe homes in their county. The state that takes in UN-resettled refugees must agree to take on the new refugees and to ultimately grant them permanent residence. At the moment, only a few states participate in the program including Canada. In 2018, Canada resettled 28,000 refugees out of a total of 92,400 refugees that the UN had processed. Additionally, there are both privately sponsored refugees and government sponsored refugees.
3. Skilled Immigration:
Skilled immigration is being attracted to Canada through programs like Express Entry and Provincial Nominee Programs. These programs are fast tracks to permanent residency and work to fill labor shortages in the country. In 2018, the immigration cap was 300,000 people.
4. Citizenship
Currently, Canada has birthright citizenship, however, this is an issue that has generated controversy this past year with the Conservative party calling for the end of this policy. Additionally, there has been debate about revoking citizenship for individuals who have joined terrorist groups and/or who hold dual citizenship. On the other side, the Liberal Party has emphasized that it will not revoke citizenship even in the cases outlined above.
Party Stances:
Conservative Party:
Asylum Seekers: Andrew Scheer, the Canada Leader of the Conservative party has said that it would end illegal immigration through crossings at unofficial entry points. The party claims this will then allow more resources to be spent on more vulnerable cases rather than cases in which an individual already has asylum status in the US. Scheer claims that refugees crossing irregularly are "jumping the queue" and aims to adjust the process in order to make it orderly and fair.
UN Refugees: Presently, there is no official party stance on UN resettleed refugees.
Skilled Immigration: The Party is not advocating for a set limit but rather basing the numbers off the needs of Canada and  adjusting them accordingly.
Liberal Party:
Asylum Seekers: MP Joyce Murray called for the immigrants crossing the border to be referred to as irregular rather than illegal. She expanded on this point by explaining that the UN says migrants have the right to cross borders irregular.
UN Refugees: Currently, the Liberal Party has not made public its stance on refugees.
Skilled Immigration: The Liberal Party wants to raise the limit of immigrants to 350,000 by 2021.
The People's Party of Canada
Asylum Seekers: Bernier does not support allowing migrants to irregularly cross the Canadian border ans has spoken of implementing a border fence along the New York Border.
Bernier is advocating for slashing the number of immigrants allowed into the country by more than half.
New Democratic Party:
Asylum Seekers: The NDP has called for STCA to be suspended. This will then allow asylum seekers to enter Canada legally, reducing the amount of irregular crossings.
UN Refugees: Jenny Kwan, the NDP's immigration critic, said that the quotas on the number of admitted privately sponsored refugees should be lifted and that  a category for the internally displaced, like LPGTQ+ community members, can more easily apply for refugee status in Canada.
Skilled Immigration: Kwan wants to study the current Express Entry system and how points are awarded in order to create a better version. She feels that the current backlog of applicants is too large. Additionally, the NDP wants to raise the number of immigrants to 370,000.
Green Party:
Asylum Seekers: The Green party opposed ending STCA and the attempts to crack down on irregular crossings because they felt that this ran counter to Canadian values of hospitality and protection.
UN Refugees:  The Green Party has recommended that that a category for environment refugees could be defined and that Canada should accept a share of these new refugees.
Are You Interested in Canada Immigration?
If so, Contact VisaPlace today. All our cases are handled by competent and experienced immigration professionals who are affiliated with VisaPlace. These professionals consist of lawyers, licensed paralegals, and consultants who work for Niren and Associates an award-winning immigration firm that adheres to the highest standards of client service.
Ready for the next step? Book your 1 on 1 consultation now or call us at 1-888-317-5770.
Have a Question related to your Immigration Needs?
Click here to fill out the FREE Immigration Assessment form below and get a response within 24 hours to see if you're eligible.
The assessment form should take approximately 5-7 minutes to complete. We will get back to you within one business day to let you know if we are able to help.
Sources:
Reality check: Scheer's claim about refugees 'jumping the queue' is false
https://biv.com/article/2019/09/immigration-likely-be-pivotal-issue-canadian-election