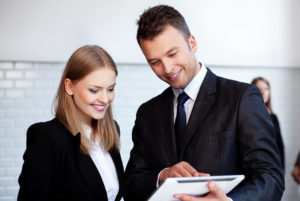 Canada's Start-up Visa Program, first launched last year, seems to be gathering speed and making progress on uniting Canadian venture capital funds, angel investors, business incubators and talented international entrepreneurs.
Attracting Entrepreneurs Through the Start-up Visa
Canada's Citizenship and Immigration Minister Chris Alexander recently took part in a roundtable with a variety of business leaders, including Kitchener-Waterloo business incubator Communitech, in order to gather their thoughts on the Start-up Visa program and its potential for drawing in entrepreneurs.
Long-term Prosperity Through the Start-up Visa Program
Alexander said, "Our government is focused on long-term prosperity and economic growth for all Canadians. The Start-up Visa Program is helping to attract innovative entrepreneurs to Canada who can help create jobs and meet the needs of Canada's labour market."
Having met with the first two successful applicants the month before, Alexander took the roundtable as an opportunity to build momentum on the program and openly discuss its progress with local businesses in the area in order to encourage them to continue searching for exciting start-up opportunities and the talented people that come up with them. The Start-up Visa was initially introduced to help them do that, and Alexander seems convinced that the program will succeed.
Alexander went on to say: "We will continue to work with business leaders who can support creative business ideas and help Canada compete on a global scale."
Growing Demand
Canada's Start-up Visa Program is a crucial element in the Canadian government's plan to help build an efficient and more flexible economic immigration system, which mainly focuses its attention on filling the growing demand on the Canadian economy through permanent residence.
When the program launched last year, it was the first of its kind in the world, which is something the country can be proud of. The first successful applicants entered the country in July, thanks to the support of Vancouver's GrowLab Ventures.
Doug Couper, Managing Director of Communitech HYPERDRIVE Seed Accelerator also spoke of his enthusiasm for the scheme: "We choose the best and we want them to start, grow and succeed here in the Waterloo Region. The Start-up Visa Program helps us attract and keep the best entrepreneurs from anywhere on the globe."
The next stage in the government's plan seems to be the highly-anticipated Express Entry program, set to launch in January 2015 and will offer an expedited service for immigrants that can offer something back to the economy. The aim of Express Entry is to make it easier for skilled workers to enter the country than ever before.
Question: What do you think of Canada's Start-up Visa Program?
Are You Interested in the Start-up Visa Program?
If you're interested in learning more about the Start-up Visa Program, or currently require immigration services of any kind, contact VisaPlace today to book an initial consultation and find out more about what we can do for you.