Do I Qualify For Permanent Residence In Canada?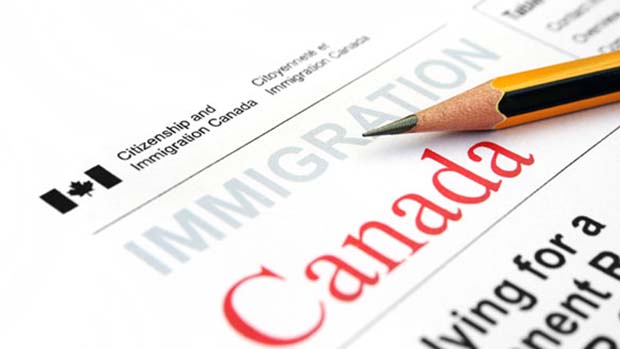 In 2013, about 200,000 people became permanent residents of Canada. These individuals entered Canada as permanent residents under several different eligibility levels. Some became residents because they proved their ability to work and support themselves in the nation, others became residents because a loved one sponsored their arrival, others still became residents under refugee status. Finally, some became residents under compassionate and humanitarian grounds. Getting a Canada permanent residence application approved can be a costly and time-intensive undertaking, but it can be done.
Sponsored Individuals 
A sponsored individual, is an individual who has a family, partner or other citizen of Canada willing to sponsor their needs while they are in the country. Canada permanent residence laws dictate that the sponsor (either a citizen of Canada or permanent resident) is responsible for the financial needs of the individual they are sponsoring for three years from the time they enter the country.
If it is a child being sponsored, the sponsor is financially responsible for 10 years, or until the individual turns 25 years of age. Individuals under the age of 16 can not be sponsored.
Who Can Be Sponsored? 
Any individual over the age of 16 can be sponsored, as long as they meet the minimum requirements for residency. For dating couples, or those planning to marry, there must be prove that the couple plans to live a "marriage-like" existence. To apply for Canada permanent residence, a dating couple will need to prove their intent. Married couples will need to prove their marriage is legal.
Same sex couples must prove they were married in a province, country, or state that allows same-sex marriages. The individual being sponsored must be in good standing with their home country, and may not be convicted of a violent or serious crime.
For non-married/non-partner sponsorship, a familial relationship must be established. Relatives may be sponsored, and those with established relationships may be sponsored as well. Proof that a family relationship exists, or an extended relationship exists, must be provided before sponsorship can be approved.
Who Can Become a Sponsor?
Any permanent resident of Canada, or citizen of Canada, who is in good standing with the government may become a sponsor. In order to sponsor an individual that is not a marital partner, a minimum income threshold must be met. The minimum income threshold varies by province.
To sponsor a spouse, you do not need to meet a minimum income threshold, but you may not be on public assistance at the time of sponsorship. You must, however, be in good standing with the government for a Canada permanent residence application to be approved. If you've been convicted of a violent crime, you can not sponsor another individual in the country. If you've defaulted on your financial responsibility for another sponsored individual, you may not sponsor an individual.
Experienced Workers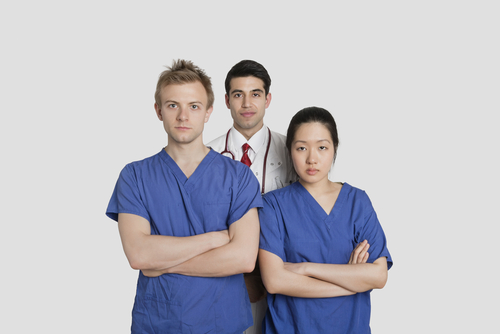 Experienced workers are individuals that the government recognize as being able to come to Canada and take part in the local economy. In order to be considered as a federal skilled worker, you'll need to qualify on several grounds.
At least one year of full-time experience in the trade or occupation you wish to take part in.
The experience must be in the last 10 years
The education must fall under skill type 0, skill level A or skill level B
You must meet the education and language requirements set forth by the government.
Alternatively, you can qualify for permanent residency as a federal skilled worker, by having arranged employment prior to applying. Or, you may become a permanent resident if you are completing a PHD program in Canada, or has completed such a program in Canada in the last twelve months.
Regardless of the criteria you are applying under, you must meet the basic requirements to be considered for Canada permanent residence. You must have at least 1560 hours of full-time, paid experience in the occupation you are using for your application purposes. You must meet the minimum language requirements, and you must be able to prove your educational background, if the occupation you are applying with has educational requirements.
Refugee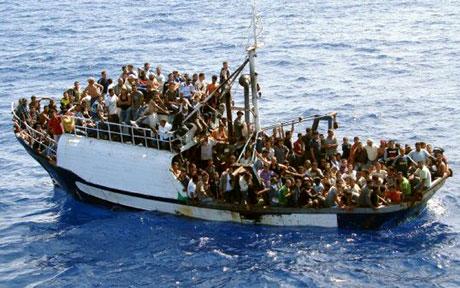 The Canadian government may offer permanent resident status to individuals who have entered the country, and are unable to return to their nation of origin due to fear. Under convention regulations, an individual who fears persecution on the basis of race, religion, political views, or social connections, may be considered a refugee.
Each refugee case is dealt with on an individual basis, and is reviewed by the Immigration and Refugee Board of Canada. The IRB, deals with all refugee claims. A refugee must be considered a 'protected person", or fall under the convention refugee guidelines to be considered. Additionally, the individual must be in Canada at the time of their application.
Refugee Application Denials 
A refugee application may be denied for several reasons. The board that handles refugee applications can deny an application for any of the following reasons.
The individual is recognized by another country and can return if they choose
The individual has had a previous application denied
The individual has been involved in criminal activity
The individual has abandoned a previous claim
The individual has entered Canada from a United States boarder.
Individuals who enter Canada from a United States boarder are ineligible for permanent residency based on refugee status, because both Canada and the United States participate in the "Safe Country Agreement". A refugee arrival must apply for residency in the first "Safe Country" they enter.
Compassionate and Humanitarian Grounds 
Compassionate and humanitarians grounds is a way for individuals who do not meet other criteria to become permanent residents of Canada.  These cases are reviewed by the IRB, and decisions are considered final. There is no appeal process, but the Court can review the decision. In order to qualify on compassionate and humanitarian grounds the board will look at
The amount of time you've spent in Canada
Whether or not there are minor children involved who are Canadian citizens
Your family ties to Canada
The negative impact that a removal order may have on your life.
Claims on compassionate and humanitarian grounds will not be considered if you have another pending application, such as a refugee application. Additionally, any abandoned application for Canada permanent residence will be considered a negative against the application. If the application is denied, you may be issued a removal order, and asked to leave the country for a certain amount of time.
The content and comments of this blog are not legal advise and and may not be accurate or complete. If you require legal advice, contact a licensed legal practitioner directly. If you post on this blog, you assume full responsibility for disclosing your identity to the public and VisaPlace nor its affiliates are not responsible for protecting your privacy nor your identity concerning your participation in our blog and you assume any risks in participating.
Customer Reviews
Here's my good advice; Lawyer up. ...and if your looking for a group of lawyers to help with your international affairs regarding visas and work permits; these professionals are top notch. I've had a great experience, they got the job done, and my job was very complicated. Rania Abboud, high five to you especially, you set up a great plan for success, replied to my questions very quickly, kept me informed and your very knowledgeable in your field. To everyone else at VisaPlace; Thank you as well. As a business owner myself I immediately recognized the way your team works so effectively! I wish you all the best of success. J.
The team at the Visa place as very thorough in the preparation of my application which I am sure made a difference. They guided the process well to a successful outcome. Would recommend them for sure.
I hired them for my study permit application! I had been denied twice and thanks to them the 3rd try was a success. Lisa Inspektor was my main contact. She is Very nice and polite. I strongly recommend you to go with them! The money you're gonna spend is gonna be worth it