Analyzing the Benefits of US Immigration in the Face of Isolationism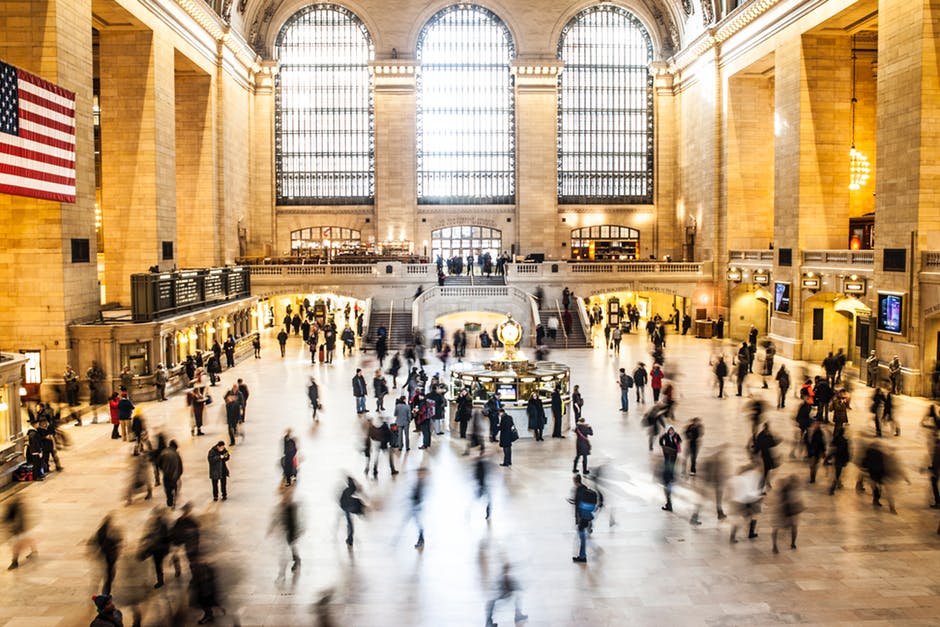 A Look at the Immigration Act of 1917
100 years ago, the United States signed the Immigration Act of 1917, which restricted immigration from Asia and introduced immigration literacy tests for individuals over the age of 16. Considered one the most restrictive immigration laws in U.S. history, this act stemmed from growing national security concerns at the height of the First World War. With unfortunate words such as, "idiots," "illiterates," and "imbeciles," the immigration law was sadly characterized by stringent language, which affected millions of immigrants who were seeking a better life, immigrating to the United States.
Similar Immigration Tendencies Today
Will America commit the same, unfortunate immigration restrictions that took place in 1917? Political researchers have indicated similarities between the immigration tendencies in 1917 and the ones in 2017. Take President Trump's travel ban, for instance. It restricted immigrants entering the United States from seven Muslim countries: Iran, Libya, Sudan, Syria, Iraq, Somalia, and Yemen. National security concerns formed the rationale behind this order in a way that parallels the Immigration Act of 1917. It seems that there are some similarities present.
Next, let's take a general look at the Trump administration's immigration tendencies. President Trump wants more funding for his immigration efforts. He has requested to hire more ICE agents to ramp up border security. He wants to expand detention centers throughout the country. He wants to cut funding from sanctuary cities that support undocumented immigrants. So, what message does this send to the American people and future citizens that will make up this great country? Is America, under Trump, turning into a country that supports isolationism? Hopefully not.
America as a Nation of Immigrants
It is important to note that America is a country comprised of immigrants. From the Irish Potato Famine to Cuban emigration in the 1980s, America has amassed a wonderful plethora of immigrants who contribute to its identity as a nation rooted in diversity and inclusion. Immigrants start businesses and therefore create American jobs. Some of the top companies in the world—Google, Procter & Gamble, and eBay—were all founded by immigrants. Reducing immigration in a nation that competes in a world dominated by technology could certainly hurt innovation by limiting new perspectives and ways of thinking about a solution. Immigration creates a diversity of thought, which is something that is consistently desired in business and academia.
The notion that immigrants take away American jobs is false. Immigrants usually perform the work that Americans do not desire or where there is otherwise a lack of an available workforce. The National Academies of Science, Engineering, and Medicine did not discover a single, negative effect of immigration on the hours or pay of employees who have a high school diploma or higher.+  Take the example of groomers who work at Churchill Downs, which hosts the Kentucky Derby every year. There are not enough Americans who are willing to perform those jobs. Horse trainers need seasonal workers to come in every year, so a crackdown on immigration could have a negative effect on the horse racing industry.
Next, let's analyze Social Security in America. Today, it acts as a safeguard for many retired citizens, but Social Security will not last unless more people buy into it with direct contributions from each paycheck received. In fact, experts have predicted that Social Security will not be able to provide complete benefits for American workers by the year 2033. Experts have claimed that immigration could significantly increase the value of Social Security in the United States.+ It seems imperative that we keep immigration flowing in the United States in a way that ensures productivity.
As a nation, America needs to come together and actively search for ways to retain diligent immigrants who contribute to the economy and have homes in the United States. The U.S. can exercise stricter vetting, but they can do it in a way that does not impact the message as a nation that sincerely values the cultural, social, and economic contributions made by immigrants. Agents at the southern border can take greater precautions, but they can do it in a way that does not instill fear for the millions of undocumented immigrants in the United States. They can detain more immigrants, but they can focus on undocumented immigrants who pose a threat to American communities.
Our current immigration climate has instilled fear and a message that goes against 72% of the population that believes in the benefits created by immigration. People consistently immigrate to the United States because they feel that they will have a better life there. They believe in the freedom and prosperity that encompass the nation. There are numerous opportunities for success, and these opportunities are not limited to American citizens. These opportunities are for people with a desire to contribute to the economic fabric of the country. The benefits created by immigration should combat any inclination towards isolationism in the United States. America needs immigrants, and this cannot go unnoticed.
Do you want to immigrate to the US?
Fill out our FREE online immigration assessment, and we will get back to you within 24 hours.
WE WANT YOUR FEEDBACK!
 What benefits do you think are created by U.S. immigration?
Comment below, we want to hear your opinion!
Sources:
1. Flows, Capital. "Immigration And Isolationism - We've Been Here Before." Forbes. Forbes Magazine, 24 May 2017. Web. 31 May 2017.
2. Fairchild, Caroline. "16 Iconic American Companies Founded By Immigrants." The Huffington Post. TheHuffingtonPost.com, 22 Apr. 2013. Web. 31 May 2017.
3. Sanchez, Ray. "Immigration ban? We were there 100 years ago today." CNN. Cable News Network, 05 Feb. 2017. Web. 31 May 2017.
The content and comments of this blog are not legal advise and and may not be accurate or complete. If you require legal advice, contact a licensed legal practitioner directly. If you post on this blog, you assume full responsibility for disclosing your identity to the public and VisaPlace nor its affiliates are not responsible for protecting your privacy nor your identity concerning your participation in our blog and you assume any risks in participating.
Customer Reviews
Spectacular experience. Completely smooth process, they were able to answer any of my questions any time and I had peace of mind throughout the application time, which was invaluable. I have recommended them to other friends looking for assistance with their applications, and will continue to do so. Worth every penny.
Here, I would like to say thank you so very much for your kind support on extension my visit visa. I am touched and beyond words, I am grateful and thankful for your always help and cooperation. Have a wonderful day.
Great law firm with great staff. My lawyer Rania did a great job for my Canadian work permit and my daughters study permit. You are great in your work. And my Para Legal officer Alicea, you are just amazing. They did not rest until my job was promptly and properly done. Always there to answer my calls, reply my emails promptly. She tried her best and the results were amazing. I recommend visa place if you need the best immigration job. Many thanks to Rania and Alicea.