5 Reasons Moving to Canada is Easier Than You Think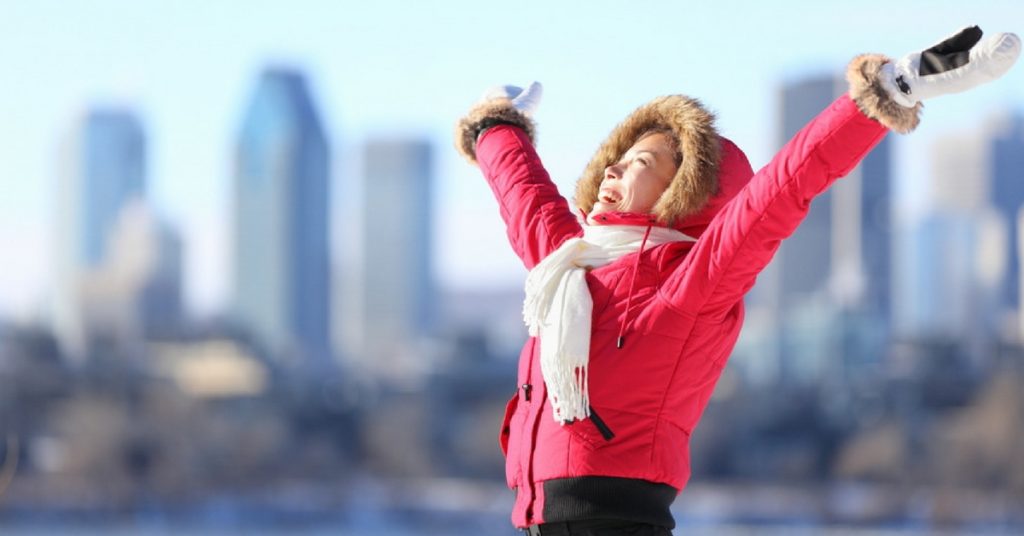 Canada has long been considered a prime destination for people looking for a better life. Compared to other nations, the Canadian democracy tends to eschew prejudiced rhetoric and violence in favour of inclusion and mutual benefit. Even better, the recent change in government has resulted in a more welcoming attitude towards foreigners who wish to move to Canada. People escaping war zones and immigrants with desirable skills will find that moving to Canadian soil is easier than you think.
Intent To Reside
As of June 2015, applicants who wished to live in Canada had to consider the intent to reside provision, which complicated the process for those who would otherwise have an easy path to citizenship. Essentially, this provision was put into place to ensure that people moving to Canada were doing so on a permanent basis. This gave the Canadian government the ability to rescind citizenship for those who, for whatever reason, needed to move outside Canada.
According to the government of Canada website, the repealing of the intent to reside requirement ensures that all Canadians "are free to move outside Canada", which is a "right guaranteed in our Charter of Rights and Freedoms." As the next set of parliamentary meetings commence in September, there's a good chance that the Intent To Reside provision will be stricken, making it easier for people applying to live in Canada.
Reducing Requirements For Time Spent In Canada
Before an applicant may be accepted as a citizen, they must currently adhere to requirements of time spent within the country before this privilege is granted. Currently, the requirements state that someone has to be in Canada for four years during the six years prior to entering an application.
The new legislation proposed will reduce that time to three years within the last five years, which reduces the wait time that applicants have to endure before they can finalize the citizenship process. A reduction of one year off the overall waiting time is hugely significant for anybody who wishes to make Canada their new home.
Physical Presence As a Non-Permanent Residence Will Count
The Citizenship Act of Canada will expand the physical presence requirement to include time spent in the country as an authorized, non-permanent resident. Currently, the government does not count time spent as a non-permanent resident as part of the prerequisite, adding to the amount of wait time that people must face.
When the new rules are implemented, applicants will be able to count every day that they've been in Canada as a non-permanent resident as a half day towards the requirements, up to a maximum of two years, which equals one year under the program. This change is designed to speed the pace of families reuniting in Canada, in addition to increasing the mutual economic benefit for immigrants and the country as a whole.
Reduced Language Requirements
Another significant reform that will make it easier for families to unite within Canadian borders is the reduction of the language and knowledge requirements for newcomers of a certain age. People arriving in Canada who are below the age of 18 and older than 54 will no longer have to pass a language test. Nor will they have to pass a test of knowledge in terms of Canadian citizenship responsibilities.
Prior to this change, the age range for exemption was 14-64, which greatly increased the difficulty for some types of families attempting to make a new life in Canada.
Investment and Employment Programs For Immigrants
One of the open secrets of Canadian immigration are the many programs that encourage skilled workers and business investors within key industries. In addition to national work visa programs, provinces have their own programs that streamline applicants who meet requirements, such as the Prince Edward Island provincial nominee program. The sheer variety of programs available means that applicants have quite a few opportunities to gain a solid foothold as a citizen in Canada.
The Right Immigration Lawyer Makes Everything Easier
Despite the programs put into place to make moving to Canada much easier, the complexities involved in putting forth an application should be managed by a legal immigration expert.
Are you interested in immigrating to the U.S. or moving to Canada? Contact VisaPlace today.
All our cases are handled by competent and experienced immigration professionals who are affiliated with VisaPlace. These professionals consist of lawyers, licensed paralegals and consultants who work for Niren and Associates an award winning immigration firm that adheres to the highest standards of client service.
Click here to book a consultation with an immigration professional or fill out our FREE assessment and we will get back to you within 24 hours.
The content and comments of this blog are not legal advise and and may not be accurate or complete. If you require legal advice, contact a licensed legal practitioner directly. If you post on this blog, you assume full responsibility for disclosing your identity to the public and VisaPlace nor its affiliates are not responsible for protecting your privacy nor your identity concerning your participation in our blog and you assume any risks in participating.
Customer Reviews
Here's my good advice; Lawyer up. ...and if your looking for a group of lawyers to help with your international affairs regarding visas and work permits; these professionals are top notch. I've had a great experience, they got the job done, and my job was very complicated. Rania Abboud, high five to you especially, you set up a great plan for success, replied to my questions very quickly, kept me informed and your very knowledgeable in your field. To everyone else at VisaPlace; Thank you as well. As a business owner myself I immediately recognized the way your team works so effectively! I wish you all the best of success. J.
The team at the Visa place as very thorough in the preparation of my application which I am sure made a difference. They guided the process well to a successful outcome. Would recommend them for sure.
I hired them for my study permit application! I had been denied twice and thanks to them the 3rd try was a success. Lisa Inspektor was my main contact. She is Very nice and polite. I strongly recommend you to go with them! The money you're gonna spend is gonna be worth it