City National Plaza
515 South Flower St.
36th Floor, Unit 3600
Los Angeles, CA
USA
90071
(213) 232-4397
Hours of operation:
Mon-Fri: 9 am – 5 pm
Appointment required:
Yes
Are You Thinking Of Migrating to Los Angeles, California, USA?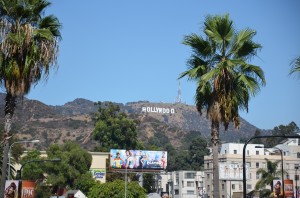 Los Angeles, California in the United States is a wonderful place to migrate to.  Los Angeles is the capital and largest city of California, with a census area population of  3,819,702 as reported by the 2011 U.S. Census Bureau. The Greater Los Angeles Area (or the Southland) is a term used for both the urbanized region and Combined Statistical Area sprawling over five counties in the southern part of California.
With the prospects of federal immigration reform passing this year, the Los Angeles City Council recently voted to reopen an Office of Immigration Affairs to help immigrants through the new processes.
"This will put Los Angeles at the front of the line in dealing with providing a pathway to citizenship,"  Councilman Eric Garcetti said prior to the City Council's 11-0 vote to re-establish the office.
There Are HUGE Opportunities For New Immigrants to Migrate to Los Angeles
This makes an ideal situation for people from abroad who want to immigrate to Los Angeles, USA.  Los Angeles has a rich history of a city forged through the efforts of its immigration community. Los Angeles is still considered to be one of the United States' most welcoming cities for immigration and those looking to seek a better life.
H-1B Program Could Be Your Ticket
An H-1B Visa is a U.S. work permit that allows foreigners to work "specialty occupations" for U.S. employers. A previous skilled workers program had hit its quota in the US just days into the application period, as reported by the United States Citizenship and Immigration Services, prompting a lottery and signaling that companies feel confident enough to hire more foreign workers. The H-1B program has not reached its cap and offers the best opportunity for those looking to start a life in LA.
Want An Assessment to Know If You Qualify to Migrate to Los Angeles?
Our immigration lawyers have the knowledge to let you know if you will qualify to immigrate to Los Angeles.  Getting an assessment is easy, just contact us here and book an appointment that is convenient for you.  We will ask you series of questions and will spend about 15-30 minutes in a virtual meeting to determine if this would be a good fit for you and your family.
How Our Immigration Lawyers Can Help
If you plan on migrating to Los Angeles, CA in the USA, then you'll want an immigration lawyer who knows the ins and outs of American immigration.   Our firm has offices throughout North America, but our corporate office is in Toronto.  Even though our main office is not located in Los Angeles, if you watch the video above you will quickly see we are able to help anyone in the world immigrate to Los Angeles.
Our immigration lawyers have over 30 years combined experience and have successfully processed thousands of US visa applications.   We are fully confident we can help you with your immigration matter too!  You can get in touch with us here.
Other Interesting Facts & Information About Los Angeles
Los Angeles does not have four different seasons and is predominantly warm throughout the year, with the exception of periods of heavy tropical rain fall. The temperatures tend to very hot year round. You must plan your activities and your clothing around the hot temperature so that you and your family remain safe and healthy.
One of the major landmarks of Los Angeles is the Hollywood Hills seen in the photo above on this page.   You could also check out the Walt Disney Concert Hall which has thousands of people (both local and tourist) passing through each and every year.  Los Angeles has a ton of fun activities any family can get involved in.
Once You Arrive in Los Angeles
Once you arrive to Los Angeles and get settled in your new home, you'll want to do the follow items:
When you work with our immigration law firm we make sure we provide you with all the resources you'll need to settle properly in your new country.   If you are interested in immigrating to Los Angeles, be sure to contact our law firm to get an assessment of your case with one of our immigration experts.