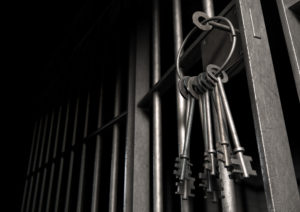 Any person with a criminal conviction may be considered inadmissible to Canada on the grounds of security. An individual can be considered inadmissible to Canada for a either a felony or a misdemeanor offense.  Canada has been known for especially strict entry requirements when it comes to persons with felony convictions.
Felony Entry within Canada
Felony convictions and other serious offenses will make a person inadmissible to Canada or the United States regardless of when they occurred, generally speaking.  Those with a felony are also likely be stopped if they have a warrant out for their arrest, have pending charges, or a trial in process.
The Temporary Residence Permit
A Temporary Residence Permit (TRP) may be issued to individuals who are inadmissible to Canada due to health or security. A TRP should not be confused with a Temporary Residence Visa, or TRV, which is required of all individuals who are citizens of countries requiring a visa for travel to Canada, regardless of their personal history. An applicant from one of these countries who has a non-rehabilitated criminal conviction must apply for both a TRP and TRV. Applicants from visa-exempt countries, such as the United States, who have non-rehabilitated criminal convictions, need only a TRP for travel to Canada.
In most cases, when 5 years have passed from completion of the sentence, a foreign national is eligible to apply to Canadian immigration authorities for rehabilitation.
Eligibility for Criminal Rehabilitation
It does not matter how lightly or severely a given crime is treated in the country where it occurred. What is important is the gravity of the offense, as per Canada's federal criminal code. Once the equivalence has been established, it is important to determine the maximum sentence that could be imposed by law, as this will determine the type of criminal rehabilitation required. Here are the eligibility criteria for criminal rehabilitation:
5 years must have passed since the full sentence or sentences were completed, including jail time, fines, and probation.
You must have been convicted of, or admitted to committing the act.
You must have committed an act outside of Canada that would constitute an offence under a Federal statute.
Are You Interested in Entering Canada with a Felony?
If you have immigration questions, VisaPlace is here to guide you through the immigration process. We work with qualified immigration lawyers who can help you with your entry to Canada. Contact us to book a consultation.
Published on: October 29th, 2014Published by: Michael Niren